Episode 417: Lance Armstrong And The Business Of Doping
Episode 417: Lance Armstrong And The Business Of Doping
Episode 417: Lance Armstrong And The Business Of Doping
Episode 417: Lance Armstrong And The Business Of Doping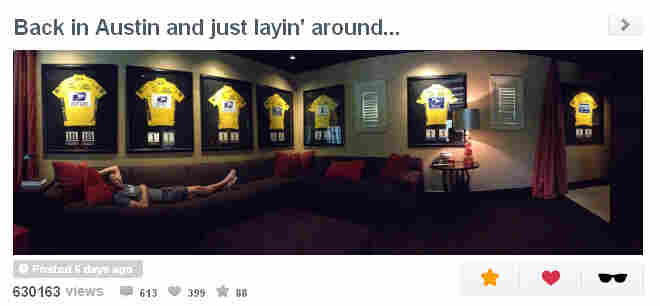 On today's show, we consider a world where everybody cheats and where you can't win unless you game the regulators: Professional cycling.
Under the leadership of Lance Armstrong, the U.S. Postal Service cycling team was wildly successful, winning the Tour de France seven years in a row.
According to a recent report, the team was running a high-tech, secret doping operation during those years. The operation was run like a business, and its leader was Lance Armstrong.
Download the Planet Money iPhone App. Music: Wyclef Jean's "Blood is Thicker Than Water," feat. G&B. Find us: Twitter/ Facebook/ Spotify/ Tumblr.
For more: The Secret Race: Inside the Hidden World of the Tour de France: Doping, Cover-ups, and Winning at All Costs, by Tyler Hamilton and Daniel Coyle.