Phish Update No. 1
I've gone ahead and taken pre-Phish photos of myself and of my two dogs, Olive and Tobey. During the week, I'll note any physical or mental changes—good or bad—that occur after prolonged exposure to the band.
All photos taken on July 13, 2009 at around 12:40 p.m. PST.
Outfit, top half: Striped button-up shirt, tucked in.
Phish status: never owned a record or listened to an entire song.
My lower half pre-Phish: jeans and Converse.

Tobey, age 5 1/2.
Phish status: Has never heard a single note. Cannot say the name of the band.
Olive, age 2.
Phish Status: Open to new experiences.
Here are the CDs I am about to sell in order to fund my fandom.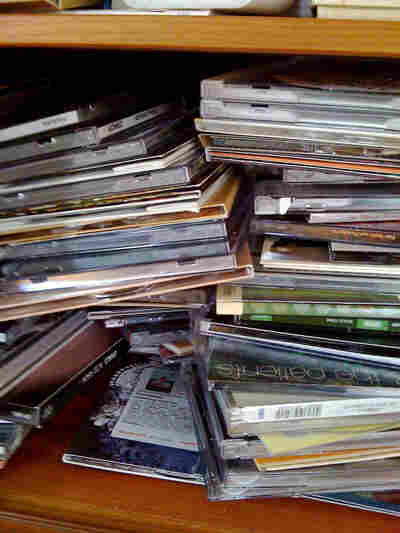 Current mood: worried how this is going to impact my friends and family.