Skip to Main Content
Notes On the Cello (Or: Great Moments in Pop-Soul Strings)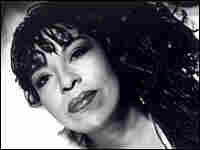 In today's Song of the Day, my office-mate Stephen Thompson celebrates a wistful little Laura Gibson tune, not least for what the Portland Cello Project does by adding its "army of cellos" to what had been a bare-bones original.
"There's something about the instrument's soft, rich tone that supplies a sort of intravenous warmth, adding shading and texture without overwhelming the arrangement," Stephen writes.
Which made me think: Best chart-topping string arrangement ever?
My answer, plus where to submit yours, after the jump...
You'll have your favorite, I expect — and
Theme from "A Summer Place!"
Almost anything from the cd of John Barry's music for "Somewhere in Time", but especially the theme song.