Neil Gaiman Wins The Newbery Medal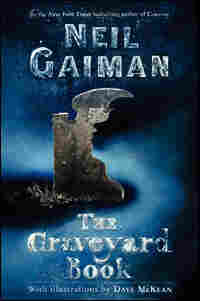 The American Library Association has given Neil Gaiman the Newbery Medal for The Graveyard Book, a novel about a child raised by a collection of ghosts. The ALA calls the book "a delicious mix of murder, fantasy, humor and human longing."
It's good news for Gaiman, certainly, but it's also nice for Focus Features, since it comes just before the release of Coraline, a film opening February 6 that's based on Gaiman's 2002 novella of the same name. It can't hurt to have another award to feature in your campaign.