Culturetopia: Must-Listen Arts & Entertainment (Memoir Edition)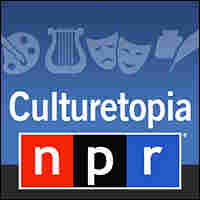 We're very into memoirs in this week's Culturetopia.
Screen legend Sidney Poitier recounts a heartbreaking story about his father's parting gift when Poitier left his family in the Bahamas behind to beat the odds and find success in a pre-civil rights USA.
And the irrepressible essayist Clive James talks about what he describes as "the weaknesses and indeed, the horrors of being a little boy" growing up in the Australian suburbs.
Decide for yourself if the hated elevator entity known as Muzak has indeed evolved into something "almost hip," and feel free to decode the complicated cultural identity of the Hip Hop Hoodios, a duo of Jewish-Latin rappers.
Reporter Elizabeth Blair has the skinny on some of the hilariously uptight brand-control battles that took place behind the scenes of this week's hit movie, Night at the Museum: Battle of the Smithsonian. We also have Bob Mondello's review of Terminator Salvation, the movie that Museum beat at the box office last weekend.
And we'll hear new scholarly speculation about William Shakespeare. His secrets, evidently, are in his sonnets.
Last and probably least, we even give you a glimpse at the ending of America's most ubiquitous pop-culture phenomenon, American Idol.