Michael Jackson: The Moment That Made Him The King Of Pop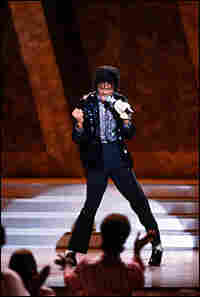 I don't think there's ever been anyone harder to write about than Michael Jackson. On the one hand, he was brilliantly talented. On the other hand, he gave every appearance of having destroyed himself.
On the one hand, there were allegations about him that were horrifying. On the other hand, he did nonsense things that were hard not to find amusingly bizarre. (The chimp, and so forth.)
I'm not sure this is one where, in remembering his life, there's such a thing as "putting aside what he did offstage" — simply because his offstage life has so thoroughly dominated his performing career for so many years, in such powerful ways.