Culturetopia: Must-Listen Arts & Entertainment (Bluesy Edition) : Monkey See This week in Culturetopia: Dave Brubeck talks jazz, the makers of Food, Inc. talk...well, food, and we visit the New York City subway as it takes center stage in a summer thriller.
Culturetopia: Must-Listen Arts & Entertainment (Bluesy Edition)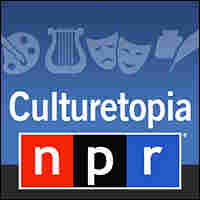 Our latest culture podcast has arrived, and it's a jolly good one, particularly if you happen to enjoy jazz and blues.
This week, the legendary Lonnie Brooks chats and performs with his son before an engaged Tell Me More audience.
If your tastes run to the piano or to unusual meter, we've got Dave Brubeck looking back over a life in jazz. That made our Dave Brubeck-loving producer, Michael Katzif, very, very happy. I bet you'll like it too.
(And if you are a Brubeck enthusiast, don't miss the bonus material, as they say, available at NPR's new-ish jazz blog, A Blog Supreme.)
Regular readers of this blog may know about my unabashed adoration of director Guillermo Del Toro, who's just co-written a horror novel about vampires. (I even wrote about the book as I read it.) So if you detect a faint squee or two during his interview, it wasn't WATC host Guy Raz. It was probably me.
On the podcast, we'll also play a sweet piece out of New York inspired by the new movie The Taking of Pelham 1 2 3. It's about the city's subways and how they've changed since the original Pelham came out over three decades ago. And don't miss the accompanying slideshow from NPR's Picture Show blog.
Also from the world of the movies, the makers Food Inc. discuss their new documentary — which, I hear, promises to do for the supermarket what Jaws did for the beach.
You can listen to this week's Culturetopia right here, or you can subscribe to the podcast to make sure you never miss a Brubeck-loving, subway-exploring moment.