Let Us Allow The Word 'Cougar' To Die Instantly And Painfully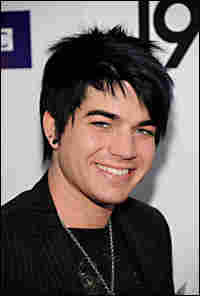 It was this Newsweek piece, entitled "Why Cougars Crave 'Idol' Runner-Up Adam Lambert," that finally broke me.
It is time for the word "cougar" to go, preferably instantly.
The Newsweek writer, Joan Raymond, spends paragraph upon paragraph explaining why she and her "cougar court" spent an American Idol season sweating over the heavily hyped, extremely popular, out-without-having-ever-been-in Lambert. How could this be? How could it possibly be that they, as non-teenagers, could be interested in an American Idol who, at 27 years old, was young enough to be ... their nephew, if they had a significantly older sister?
When I first heard it, "cougar" was a crude slam; I think I first noticed it on the "Aldrin Justice" episode of How I Met Your Mother, which aired in October 2006, though this ABC story was chatting it up in 2005, and it surely is much older than that.
But interestingly, as the ABC story notes, it began as a putdown — a term of ridicule for older women who went home from bars with "whoever was left."