Culturetopia: Must-Listen Arts & Entertainment (Playback Edition)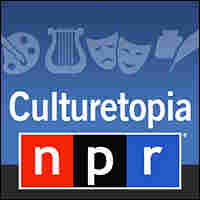 Normally, Madhulika Sikka is executive producer of Morning Edition. But we coaxed her behind the microphone this week to co-host Culturetopia, our weekly podcast of NPR's best arts and culture stories, and to dish about one of our most exciting new series, "50 Great Voices."
Madhulika gives Culturetopia an exclusive preview of some of the voices on the list...and talks about her personal favorite, a Bollywood playback singer. As an Indian teenager in London, Maduhlika loved British rock. Now, the city boasts a hip multicultural music scene and we're featuring a piece about one of its stars, composer Nitin Sawhney.
Also: a reading by Haitian author Edwidge Danicat set in the port city of Jacmel, now devastated by the earthquake, and Dame Helen Mirren, on playing a sexually and socially frustrated Russian aristocrat.
Finally, remembrances of New Wave filmmaker Eric Rohmer and raw-voiced R&B legend Teddy Pendergrass.