Culturetopia: Must-Listen Arts & Entertainment (Exile Edition)
Culturetopia: Must-Listen Arts & Entertainment (Exile Edition)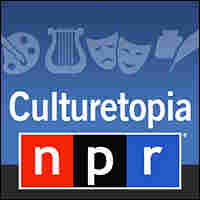 On this week's roundup of NPR's best arts and culture stories, we hear from Keith Richards and Mick Jagger about The Rolling Stones' classic 1971 album Exile On Main Street. The record has just been reissued, with a generous 10 bonus tracks of unreleased songs.

Then, a story that looks at actors with disabilities on the TV show Glee.

We also get a bit of history on the vocoder — that strange device that creates a robotic sounding voice heard in pop music — from Dave Tompkins, the author of How To Wreck A Nice Beach: The Vocoder From World War II to Hip-Hop.
We hear from author and comic scribe Brad Meltzer about his new book, Meltzer looks at real life, flesh and blood heroes.

And finally, we pay tribute to the groundbreaking singer Lena Horne.

As always, you can subscribe to the podcast here, or listen up above.