Tonight's Television: New Comedy, A Lost 'Idol,' And Hobbits Fight Models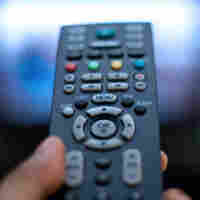 It's going to be hard to beat last week's all-sheep edition of America's Next Top Model (8:00 p.m., CW), but this week's edition is called "Hobbits vs. Models." So they're trying.
American Idol (9:00 p.m., Fox) will be sending somebody home, and quite possibly deciding the future of my Idol pool, as I mentioned yesterday.
New The Middle (8:30 p.m.), new Modern Family (9:00 p.m.), new Cougar Town (9:30 p.m.) on ABC. Comedy marches on, people.
On a new Mythbusters (9:00 p.m., Discovery), Adam does something annoying and Jamie kind of gets mad, and you can tell he's sort of serious, even though they act like he's mostly kidding. That's not a spoiler, and it's not even necessarily true, but if you're playing the percentages, that's the way to go.
As you know, sometimes I just like to give you a few words from the episode description without saying anything more. Tonight's description for CSI: NY (10:00 p.m., CBS) includes the words, "a slab of concrete starts bleeding."
Tonight's Top Chef Masters (10:00 p.m., Bravo) is called "Wedding Wars." Hopefully, this is not a literal statement, as the throwing of tiny quiches is discouraged.