Tonight's Television (And The Weekend): Spelling Bee! (And More.)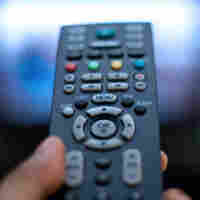 Tonight, we are all about the Scripps National Spelling Bee (8:00 p.m., ABC), which we will be liveblogging right here in this space. Your comments will be welcome; please drop by.
While you're spelling, though, set your DVR for Friday Night Lights (8:00 p.m., NBC), currently in the middle of a rather harrowing arc.
And — of course — Party Down (10:00 p.m., Starz) is here with "Party Down Company Picnic."
On Saturday, the general PBS listings offer both a Diane Warren special and a Carole King/James Taylor special — check your local listings, obviously, but that is a lot of gentle pop.
Also, the odds are that you weren't watching Three Rivers (8:00 p.m., CBS) when it was on earlier in the season, but if you had been, I'd tell you it's back to burn off its remaining episodes over the summer before star Alex O'Loughlin heads off to the new Hawaii Five-O.
Sunday night on MTV, you can check out The MTV Movie Awards (9:00 p.m., preshow at 8:00 p.m.), hosted by Aziz Ansari. It's not up there with the VMAs for pure insanity, but it can be good for a bizarro moment or two.
They're also kicking off a new season of The Next Food Network Star (Food Network, 9:00 p.m.) that night. Laugh if you will, but the Food Network has found a couple of hosts this way, including Guy Fieri, who's one of their biggest personalities right now. Ten Dollar Dinners, starring their most recent winner, Melissa d'Arabian, is also still on. So this could be your introduction to an entirely new instructional-television host you probably won't watch.