Culturetopia: Must-Listen Arts & Entertainment (Goober Edition)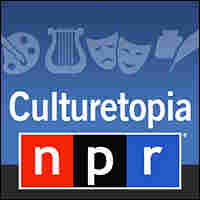 Linda speaks out on the appeal of Tom Cruise as "affable goober" in this week's podcast of NPR's best arts stories — in the context of Hollywood's superstar crisis. Also included: a look at legendary hip-hop outfit The Roots, the new movie Restrepo, and the first Devo record in twenty years.
You'll also get a chance to hear an interview with Lauryn Hill that some people are saying is the best entry so far in the series "50 Great Voices." And Picture Show producer Heather Murphy talks with us about the winners of an NPR contest that challenged listeners to follow in the footsteps of photographer Eadweard Muybridge.