Tonight's TV: Jennifer Love Hewitt Is Up To No Good At That Massage Parlor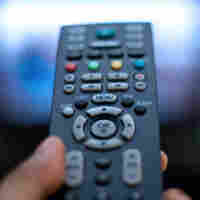 At 8:00 p.m., VH1 has an Usher-themed episode of Behind The Music, while ABC has another episode of The Bachelorette, so you have your choice of shows that historically depend on depicting how everything went horribly awry.
Summer dramas roll on: Lie To Me has a new episode on Fox at 8:00 p.m., while The Closer on TNT and The Good Guys on Fox face off at 9:00 p.m.
Meanwhile, on Lifetime, there is The Client List (9:00 p.m.), a TV movie starring Jennifer Love Hewitt as a woman who works at a massage parlor that is more than a massage parlor, if you get my incredibly unsubtle meaning. Based on a true story! This is really a real thing.
Intervention (9:00 p.m., A&E) faces off against Last Comic Standing (9:00 p.m., NBC). So that will be two different manifestations of neediness.
Wait, it's time for the season finale of True Beauty (10:02 p.m., ABC)? But I was just learning what inner beauty is really all about!