Tonight's TV: So You Think You Can End Your Season And Name A Winner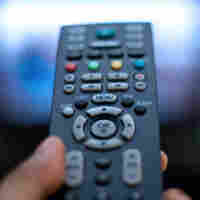 I can't tell a lie, people: it's pretty dire. We are between the summer season and the fall season, essentially, so while there are glimmers of hope here and there, we remain in a very doldrum-y place.
The 8:00 hour brings another episode of Big Brother (CBS), which will be just the thing if you haven't had enough creepy voyeurism in your life. It does also bring the season finale of So You Think You Can Dance (FOX), however, so at least there's that.
There's a new Burn Notice (USA) at 9:00 — perhaps Michael Westen can save us! From ... boredom. Or if you're still on the Project Runway (Lifetime, 9:00 p.m.) train, there's that. (Should I be watching? I missed the opener last week.)
OH AND WAIT! How could I have said it was dire when there's a brand new episode of The Real Housewives Of DC (Bravo, 9:00 p.m.)? Bravo will follow that with the wrap-up "lost footage" episode of Bethenny Getting Married? (10:00 p.m.), which should carry the alternate title Not Nearly As Stupid As It Sounds, But Certainly Sort Of Stupid.
Jersey Shore (MTV, 10:00 p.m.). You certainly know whether you have any interest in this or not.
On the other hand: Futurama! (Comedy Central, 10:00 p.m.)
Hang in there, people. The upcoming weeks and months will, I think, be a little better.