Culturetopia: Suds Edition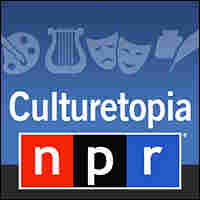 This week's digest of NPR's best arts and culture stories —the one that can be downloaded straight into your mobile thingie — includes a terrific profile of former Queen frontman Freddie Mercury, part of our 50 Great Voices series, and a look at how movies have over the years tried to predict the future.
Our future may hold precious little in the way of traditional soap operas; this piece mourns the passing of As The World Turns after five decades on the air and muses upon why audiences have turned away from soaps. Reporter Lynn Neary looks at the feminist backlash to glowing reviews of Jonathan Franzen's new novel, Freedom, and a review of a sexy new thriller that's something like a French Bonnie And Clyde.
À la semaine prochaine! Subscribe here or listen below.