Culturetopia: Old-School Edition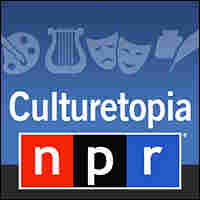 It's time once again for NPR's podcast of the week's best arts and culture stories. Today we're looking at a profile of the new-style old soul singer Leela James, an interview with Martin Landau (fun fact: he was Gene Roddenberry's first choice to play Mr. Spock on Star Trek), and an explainer piece about the music cloud. (That's the idea that you can access a virtual "cloud" of music over the Internet. Reporter Joel Rose examines the plans of Apple and other companies for sending such clouds your way.) We've also got an immersive piece about some amazing new music from Mexico and a preview of fall movies from critic Bob Mondello.
Subscribe here or listen below.