Culturetopia: Over The Rainbow Again Edition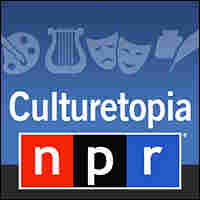 NPR's weekly podcast of the best arts and cultural stories stomps all across the musical landscape this week, with a fly-on-the-wall look at pop hitmakers churning out singles in Los Angeles; a piece about one of the world's most expensive violins; and from our 50 Great Voices series, a profile of one of the most beloved singers in the history of Hawaiian music, Israel Kamakawiwo'ole.
African-American filmmaker Donnell Alexander takes listeners on a stark trip through Hollywood's psyche when it comes to telling black stories; and we've got a jailhouse interview with the real-life con man whose unbridled romance— and escape artistry—  makes him the subject of the new romantic comedy, I Love You, Phillip Morris.
Subscribe here or listen below.