Culturetopia: Actorly Edition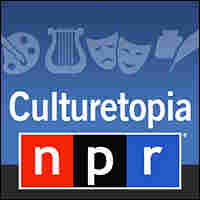 Happy final Culturetopia from 2010!
We're rounding out this year with a podcast of recent pieces about actors. We start with the season's most stalwart young heroine. Hailee Steinfeld, star of True Grit, talks about winning the part of Mattie Ross, the vengeful, hyper-verbal teenager who anchors the latest Coen brothers flick.
Then critic Bob Mondello analyzes the performances of two actors at the absolute top of their game: Kevin Spacey's disgraced lobbyist in Casino Jack, and Nicole Kidman's distressed wife in Rabbit Hole.
If there's any way you can still catch the wonderful movie Night Catches Us on demand or at your local art house, it's well worth checking out the assured debut about former Black Panthers in Philadelphia right after their movement cratered. It stars Anthony Mackie, who discusses his path from Julliard to starring roles in such films as 8 Mile and The Hurt Locker.
Ben Affleck reflects upon playing a man in the throes of an all-too-familiar dilemma — joblessness — in the new drama Company Men. And even though the movie's been a bit of a box office bust since opening on Christmas,  Gulliver's Travels star Jack Black has a lot to say about how much he loves the holiday.
Subscribe to Culturetopia here or listen below.