Picturing New Orleans After Katrina
On today's show, Farai spoke with Carey Shea and Shawn Escofferey of the Rockefeller Foundation's New Orleans Initiative. It is one of the groups dedicated to rebuilding and revitalizing the city in the wake of Hurricane Katrina.
Escofferey, one of the programs fellows, is an urban planner who will spend two years constructing a blueprint for the city's reconstruction. Below are some of the photos he captured while touring the devastated areas of New Orleans.
[If you have a personal story to share about how your life has been impacted by Hurricane Katrina, please leave a comment or send us an e-mail.]
Courtesy of Shawn Escoffery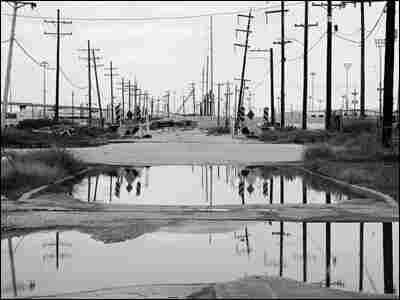 All Photos Courtesy of Shawn Escoffery