Open Thread: You Take the Mic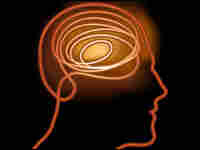 Taking off our Election '08 blinders for a minute ... what other big stories have your attention at the moment?
What's going on in your hometown that big media is overlooking?
Anything on your mind that you want to share?
This is your space.
Just like you have repression in Tibet where the government is moving the Han, another cultural group in to literally change tibets culture, a similar thing is going on in Rochester, NY. It's simple, there is a desire to get middle and higher income people from the county into the city (Reverse white flight). Lower taxes and housing prices is attractive to them. Like a pretty bow on a ribbon they give a name to some areas they're changing. They call it gentrification. To alleviate their fears of moving back, they created this zero tolerence program. Unfortunately there have been unintended concequences (police ticketing kids trying to get to school) and other profiling. Politcal leaders have complained but were shouted down. Wherever you are the theme is the same. If you live where somebody can make money or has an agenda and they have enough politcal, police or military muscle, the lower income people are forced to adapt, move or fight back. Moveing is the desired option for the gentrifiers.
Here's a story that was covered by CNN last week but it hasn't received a lot of coverage anywhere else.
updated 3:48 p.m. EDT, Fri March 21, 2008
Share this on:
Digg
Facebook
del.icio.us
reddit
StumbleUpon
Disabled pregnant woman used as target practiceStory Highlights
Investigator: "This is heartbreaking"
Dorothy Dixon was 6 months pregnant and lived in the basement
Housemates tortured Dixon for weeks, and withheld her social security checks
Dixon also had a year-old child, who weighed 15 lbs. at time of mom's death
Next Article in Crime ??
ALTON, Illinois (AP) -- Banished to the basement, the 29-year-old mother with a childlike mind and another baby on the way had little more than a thin rug and a mattress to call her own on the chilly concrete floor.
Five adults and a 12-year-old child were charged with Dorothy Dixon's murder.
Dorothy Dixon ate what she could forage from the refrigerator upstairs, where housemates used her for target practice with BBs, burned her with a glue gun and doused her with scalding liquid that peeled away her skin.
They torched what few clothes she had, so she walked around naked. They often pummeled her with an aluminum bat or metal handle.
Dixon -- six months pregnant -- died after weeks of abuse. Police have charged two adults, three teenagers and a 12-year-old boy with murder in the case that has repulsed many in this Mississippi River town.
"This is heartbreaking," police Lt. David Hayes said. "It was almost as though they were making fun of the abuse they were administering. This woman was almost like living in a prison."
Investigators put much of the blame on Michelle Riley, 35, who they said befriended Dixon but pocketed monthly Social Security checks she got because of her developmental delays.
Dixon saw little, if any, of the money, Hayes said. For months she weathered the torment to keep a roof over her head and that of her year-old son, who weighed just 15 pounds when taken into state custody after his mom's death.
"I've never seen an almost conspiratorial effort by a group of people to continuously torture someone until she finally died, then not really show any remorse," Hayes said. "It was just a slow, torturous, tragic way to die. I highly doubt Dorothy Dixon even knew she was dying."
Riley, 43-year-old Judy Woods and three teenagers, including Riley's 15-year-old daughter, LeShelle McBride, are charged with first-degree murder, aggravated and heinous battery, intentional homicide of an unborn child, and unlawful restraint. Riley's 12-year-old son is charged as a juvenile.
Riley, her daughter, Woods and 16-year-old Benny Wilson have public defenders who did not immediately return messages for comment. An 18-year-old defendant, Michael Elliott, planned to get his own attorney, court records show.
All remain in jail on $1 million bond.
Messages left with a Chicago-area sister of Dixon went unreturned, but neighbors, Hayes and newspaper accounts offer a mosaic of the months leading to Dixon's demise inside the small, white, blue-shuttered house.
Riley and Dixon, police said, had lived in Quincy, a Mississippi River town about 100 miles north of St. Louis, Mo. Quincy is where Riley worked as a coordinator for a regional center that helps the developmentally disabled with housing and other services. Dixon was a client.
For years, an impoverished Riley struggled raising her children. Her use of methamphetamine and cocaine brought drug convictions in 2002 and 2004. But with treatment and housing help from the Quincy YWCA, Riley put her life in order -- so much that in February of last year, the Quincy Herald-Whig did a story on her comeback.
Last summer, Dixon and Riley moved into the $800-a-month, three-bedroom rental in Alton about 15 miles north of St. Louis. From the start, neighbors Chad Hudson and Terri Brandt considered Riley trouble.
"Michelle was evil, vindictive. Manipulative," said Hudson, convinced the teenagers were Riley's powerless minions.
"She was angry, vicious," added Brandt.
Riley considered Dixon her slave, making her rub Riley's feet until Riley fell asleep and forcing her to run naked around the house when she got in trouble, the neighbors said.
"Being in their house was like being in a prison day room," Hudson said. "They just sat around the kitchen table and fought."
There was little question that Riley ruled the roost.
While doing fix-ups on the home last fall, landlord Steve Atkins saw Riley "barking orders" at the children and everyone else. Atkins joked to her whether he needed to call the Army and see if they wanted their drill sergeant back.
"She didn't laugh about it at all," Atkins said. "Obviously, I hit a nerve."
Atkins said Dixon generally kept to herself "but was always nice when she spoke to you." He saw no hints she'd been suffering or tortured.
"I would have never, ever suspected something like this," he said. "It's definitely shocking."
Police said Dixon was allowed out of the house but didn't say under what conditions. Hayes didn't know who the father of Dixon's fetus is.
Hayes said things apparently came to a head Jan. 30, when investigators believe that Woods, during a dispute, beat Dixon on the head with an object Hayes wouldn't identify. The next day Woods found her dead.
Hayes watched the autopsy and found her injuries disturbing. X-rays revealed roughly 30 BBs lodged in her. Deep-tissue burns covered about one-third of her body -- her face, her chest, her arms and feet -- and left her severely dehydrated. Her face and body showed signs of prolonged abuse. Many of her wounds were infected.
None of the injuries, Hayes said, proved singly fatal to Dixon. Her system already was taxed by her unborn baby.
"The autopsy sort of indicates her immune system just shut down," he said. "It was not capable of fending off any more."
In the rental home's basement, Atkins said, he found spots of blood in a shower and tiny smears on the concrete floor, washer and dryer.
"It's disgraceful the way this girl died, as kind and as sweet as this girl was," he said. "She didn't deserve to die the way she did. It's just terrible, senseless. It's just a total shame." E-mail to a friend
Copyright 2008 The Associated Press. All rights reserved.This material may not be published, broadcast, rewritten, or redistributed.
Here's another story that has received hardly any media attention:
Stop Al Sharpton and the NAACP from endangering Black Women!
Right-thinking black people everywhere are stunned by the recent betrayal of Al Sharpton and the NAACP in a situation that is just too outrageous to ignore.
This is a painful story to tell, but it's important for the moral, law-abiding majority of black Americans to understand exactly why Al Sharpton and the NAACP must be immediately stopped.
On June 18, 2007, a black woman was gang raped by 10 youths and forced at gunpoint to have sex with her own 12 year old son in a housing complex called Dunbar Village in West Palm Beach, Florida. The young men not only viciously punched, kicked and sliced this sister and her son with glass objects, but they also blinded her boy by pouring nail polish remover into his eyes.
The young men forced this sister and son to lay naked in a bathtub together, and attempted to set them on fire (they could not find matches). The youths boldly took cell phone pictures so that they could enjoy their violent, immoral and sadistic acts at a later time. The violence continued for more than three hours, and although this sister's neighbors heard her screams, no one called the police or came to her aid.
This sister and her son had to walk a mile to the hospital, because the assailants stole her car, and threatened to kill her and her family if she told the authorities.
Only four of the young men have been apprehended, while the remaining six are on the loose, doing Lord knows what in our communities. There is no manhunt for the remaining suspects.
As devastating as this story is, what the NAACP and Al Sharpton have done about it will simply take your breath away:
Not only did the NAACP ignore hundreds of requests to assist this woman because it was 'outside the scope of their mission', but they joined forces with Al Sharpton, and sent their lawyers to speak out IN SUPPORT OF THE RAPISTS.
You heard me right.
Even though there is conclusive DNA evidence and signed confessions, the NAACP and Al Sharpton are saying that it is 'unfair' to not offer bail to these four alleged rapists. They even had a press release about it.
IT IS TIME FOR SENSIBLE BLACK PEOPLE TO STOP THIS KIND OF NONSENSE ONCE AND FOR ALL.
Al Sharpton and the NAACP are banking on the belief that you and I will be just like this black woman's neighbors. Join me by saying NOT THIS TIME. We will not turn a deaf ear to when we hear calls for help from one of our sisters and brothers who are being victimized.
Stop the NAACP and Al Sharpton's National Action Network from committing this disgrace in our community. Just this once, let's stand up and be counted by saying that we demand safe neighborhoods for our women and children.
Here is what you can do:
1. Spread the word. Forward this email if your conscience and concern have been raised. Send it to every concerned black citizen that you know.
2. Demand an explanation from your local NAACP chapter about this case. Cancel your membership to these organizations, and write a letter explaining that you will return when they prioritize the public safety needs of black women and children.
3. If you do not belong to these organizations, call and write them to tell them of your outrage and displeasure:
NAACP National Headquarters
4805 Mt. Hope Drive
Baltimore MD 21215
Toll Free: (877) NAACP-98
Local: (410) 580-5777
National Action Network
Rev. Al Sharpton
106 W. 145th Street
Harlem, New York 10039
212-690-3070
877-NAN-HOJ1
4. If you know an African American reporter or a black radio talk show host, forward this story them and ask them to follow up on it.
--------------------------------------------------------------------------------
Go back to WhatAboutOurDaughters.com
I am a so called white man and my wife is a so called African American according to News and Notes. What is our daughter? Let me be more specific. I am a descendant of western European immigrants, primarily English and Scottish. My wife is a descendant of Haitian immigrants with an ethnic heritage of French, Jewish, and sub-Saharan African. I am fair complected with blond hair and green eyes. My wife is what some may call mulatto in appearance with long wavy brown hair and brown eyes. My daughter is fair-to-golden in complexion with blond curly hair and brown eyes. Is she black? How black is black? What is African American? I can tell you my wife despises that term. Isn't it silly to perpetuate these divisive terms that have no meaning in reality? Science tells us that there is no race. We are all homosapiens. Africa is a continent. All Africans are not black. All people with brown curly hair and skin color slightly darker than cafe au lait in the US are not descended from Africa. In fact, all of mankind originated on the African continent. Therefore, it is highly illogical to stamp the term African American on a small ill-defined subset of the US population. I have a Caucasian friend who immigrated from South Africa. Is she African American? As a "white man" who has lived with "people of color" for over 12 years, I can say that people who focus on skin color tend to have a component of self hatred and therefore have self fulfilling prophecies of poor performance in life in in general. I believe that there is a large scale case of low self esteem in the "black" population in the US. I believe that the ???black??? leadership has perpetuated division and hatred for personal gain. I believe that the ???black??? community at large is self destructing. Millions of dollars in ???minority??? scholarships go unclaimed every year. ???Black??? men and women die decades earlier than other colors of Americans. The family has broken down. The self-empowering civil rights movement has died and become the ???you owe me??? movement. The ???black??? population at large suffers from apathy, hopelessness, poverty, and more. Successful ???blacks??? are embarrassed by poorer ???blacks??? and prefer to ignore them. ???Whites??? have grown weary of the same old complaints from the ???black??? community. I can tell you first hand that it is now much more difficult for a ???white??? male to enter college than any other shade of American. Yet ???black??? male college enrollment is declining. The conversation in the increasing more irrelevant* ???black??? community needs to turn from hopelessness, self hatred, and labelism to self-empowerment, responsibility, and community cohesiveness. Drop the labels and outrage of rhetoric. It has gotten you no where. There has no greater opportunities for non-whites in the US than now. Go out and get them. News and Notes should become a show about ???black??? empowerment. Tell the people where to find the resources to help them overcome.
My wife???s nephew is a ???person of color??? but he does call himself black nor African American because he views that set of people as being part of a culture of self destruction. He is currently attending MIT on a partial scholarship.
*Declining numbers compared to other non-whites. Chiefly hispanics. By the year 2050 ???whites??? will be a minority and ???blacks??? will be the smallest minority.
My point: Sen. Obama got it right. He knows what I am trying to say here. But he must tread carefully to get "black" votes. That's pathetic. Is he black enough for you?