Let's Play Six Degrees of Obama
Chalk this up to another stroke of genius resulting from one of our epic editorial staff meetings.
Everyone seemed to have a source on Obama — a friend of a friend of a ... so it seemed only fitting: Let's play Six Degrees of Obama.
Here's mine: I am friends with L.A-based actor Voltaire Sterling. Sterling is friends with TV actor Hill Harper (who's going to be on our show soon). Harper went to Harvard Law with Obama. Two steps, folks!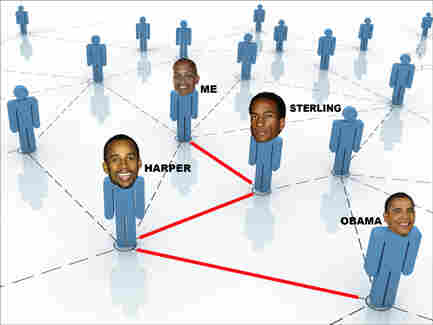 How many steps does it take for you to get to Barack?