Skip to Main Content
Who Speaks for Black America? Nobody, Study Says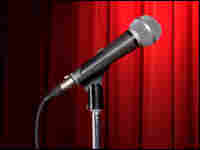 Sharpton? Nope.
Tavis? No way.
Jesse? Not him either.
Obama? Well, maybe ...
A recent Gallup poll shows "29 percent of black Americans name Barack Obama as the individual or leader in the United States whom they would choose as their spokesman for race issues, but 49 percent name someone else and nearly a quarter produce no name."
Read the rest of the results,. Then take our poll, which replicates the Gallup survey.
This is one of the most absurd polls I have ever seen. How could one individual represent the diverse interests of African Americans? We are not monolithic yet throughout our history the media and others have always sought out spokespersons to speak for all of Black America. Perhaps, Gallup should do a poll to find out what individual can best represent the interests of White America.
I am not surprised to note that a larger percentage of respondents (30%) would speak for themselves. We live in an increasingly assertive age, and I believe fewer African Americans feel the need to have someone else carry the load for them. In addition, our society is more and more multi-cultural, and with the number of mixed marriages, who speaks for them?
come on, can we get any dumber? poll my ass makes good press too!
Tony Cox apparently pre-coaches roundtable...or did he and all three bloggers decide that it was not news worthy to mention that West has sixteen percent and Farrakhan had eleven percent. Why, since he mentions that Obama was the only double digit vote getter. This was a slight, not against West per se, but against Farrakhan, no? When the "black press" gets too scared to "tell it like it is", we are in big trouble as a people. By the way, everybody knows that Sharpton is the guy who speaks up on black issues, nowadays, and Dick Gregory is still the guy who black people wait to hear from, as if he were E.F. Hutton, even if unnamed by you 'suck-up" survey. But to whom are we sucking up, and for what reason? Not to offend NPR white listeners, or the Obama campaign? Barack has got to toughen up. kbj
heck! polldaddy.com must be heck a stupid not to put...
yo Mama! in the line up..
who else when they speak will one freeze and not move if the tone means yo next step is sho nuff yo ultimate death!
aint everyone of those folks on that list gotta Mama or had one? case closed.
Certainly there is no pre-coaching going on and in my own case, the fact that I didn't mention Farrakhan or West's showing in the poll results was no slight. I found it interesting that Obama garnered the largest share and was therefore the winner, and that West and Farrakhan polled out of the single digits, not so much, since the gap between them and Obama was rather large. Neither of them represents much of a different viewpoint in many ways, so the results were not interesting from that standpoint. Of the others that got results, most of them would be in agreement with each other as liberals, with Cosby and Powell being among the outliers. They polled more poorly than the liberal left lions. So while we may not be monolithic, we certainly are still decidedly to the left and the selection of spokespersons clearly reflects that, unscientific as the poll is.
Aaron - A Political Season
geeman gets the weekly "mama say knock u out, i'm gonna knock yo black donkey butt out" award for their spot on analysis...
aaron-while your commentary above [digest and analysis] of the poll results may be deem concise. It is all rubbish given the fact that the poll methodology is flawed. in the cyber zone any party or body is a mouse click away from casting a vote here. there is no tracking of IP addresses to limit a viewer to one vote only per IP address nor is it targeted to a specific core demographic grouping. Now, factor, in the fact that the number of non-black internet users far out numbers those whom the parties listed to tick would be considered "leaders" by blacks in general and black internet web news disciples more specific and VIOLA!!! dead duck..marred polling which can only give rise to non-substantive results.. no left nor right just junk! hats off to geeman and that's a heehaw i gots 5 on it..high five!
How does NPR's poll guarantee that only Blacks are voting?