Putting A Face On The Oil Spill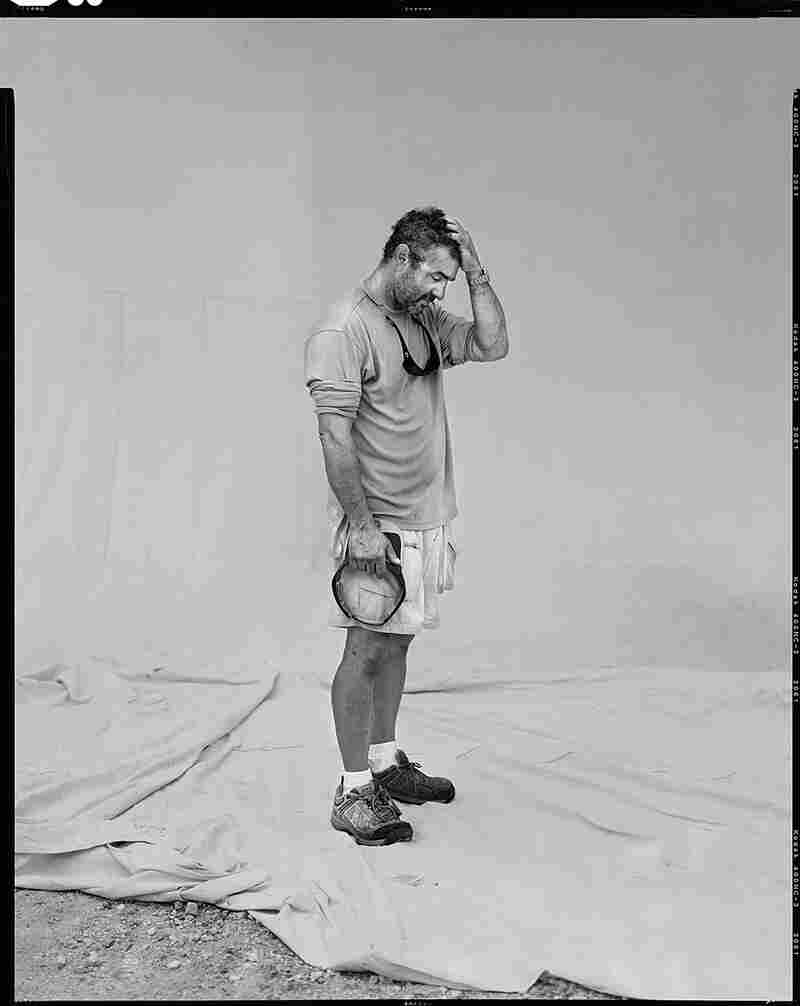 i
"My world's been turned upside down," says Chris Wilson, a charter boat captain in Venice, La. "Our life as fishing guides and marina owners — and everybody down here. We used to fish every day. Now we ride around and look for oil, or ride people around, you know. They say we're working, they say they're paying us, but nobody's got paid yet ... I guess it's coming."
This quotation comes from photographer David Zimmerman's latest series, "Gulf Coast." A fine-art photographer based in New York and Taos, N.M., Zimmerman relocated to Louisiana just after BP's April oil spill and, for the past few months, has been using a large-format view camera to put faces to the oil spill. "For all the devastation I saw offshore," Zimmerman writes in his artist statement, "the worst of what I saw was onshore; in the faces and voices of the people who call this place home."
It's not your average documentary project. Unlike most photographers in the Gulf, Zimmerman can't exactly sling his camera around his neck and hop in a boat. The cumbersome view camera has to take root somewhere. So Zimmerman plants his makeshift studio in parking lots, in hardware stores, "places where most people go," he said over the phone. In doing so, he asks random passers-by to stop and share their stories.
He has a few dozen plates at this point and plans to continue shooting. Zimmerman writes that "these waters and the people of the region have become the voices that go unheard." And while he can't stop the oil, his mission is simple: give those people a voice and a face.