On This Day In 1970: Taft Beats Rhodes, Post-Kent State
May 5, 1970: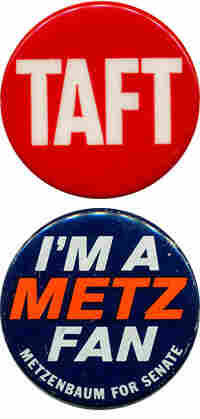 In a collision between two of Ohio's top Republicans, Rep. Robert Taft Jr. narrowly defeats term-limited Gov. James Rhodes in the GOP primary for an open Senate seat. The election comes one day after Rhodes sent National Guard troops to Kent State University to quell a student uprising in the wake of the incursion into Cambodia. Four students were killed by troops at Kent State.
In another close contest, on the Democratic side, Howard Metzenbaum, an ally of retiring Sen. Stephen Young, defeats former astronaut John Glenn. Glenn was the celebrity and hero, but Metzenbaum outspent and outworked him. Six years earlier, Glenn had sought to run against Young but suffered an ear injury in a bathroom fall.
In the general election in November, Taft will defeat Metzenbaum.
Today in Campaign History is a daily feature on Political Junkie.