On This Day In 1980: Gruening Grandson Gets Revenge, Ousts Gravel in AK Primary
Aug. 26, 1980: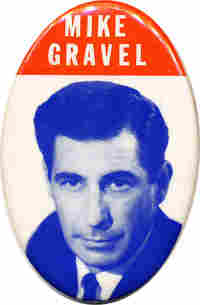 Alaska Sen. Mike Gravel, seeking a third term, is ousted in the Democratic primary by former state Rep. Clark Gruening — the grandson of the senator Gravel unseated in the Democratic primary 12 years earlier, Ernest Gruening.
The Republican nomination goes to Frank Murkowski, a banker, who will win the seat for the GOP in November.
Today in Campaign History is a daily feature on Political Junkie.