Haitian Adoptions Stalled
Erin Lancer was one of the Americans in Haiti this week during the earthquake. She was there to visit a 3-year-old boy that she and her husband, Michael, have adopted. She didn't want to leave the country without Geoffrey, their newly adopted son, but the boy doesn't have a passport yet. Friends and family set up a Facebook group dedicated to bringing Erin and Geoffrey home.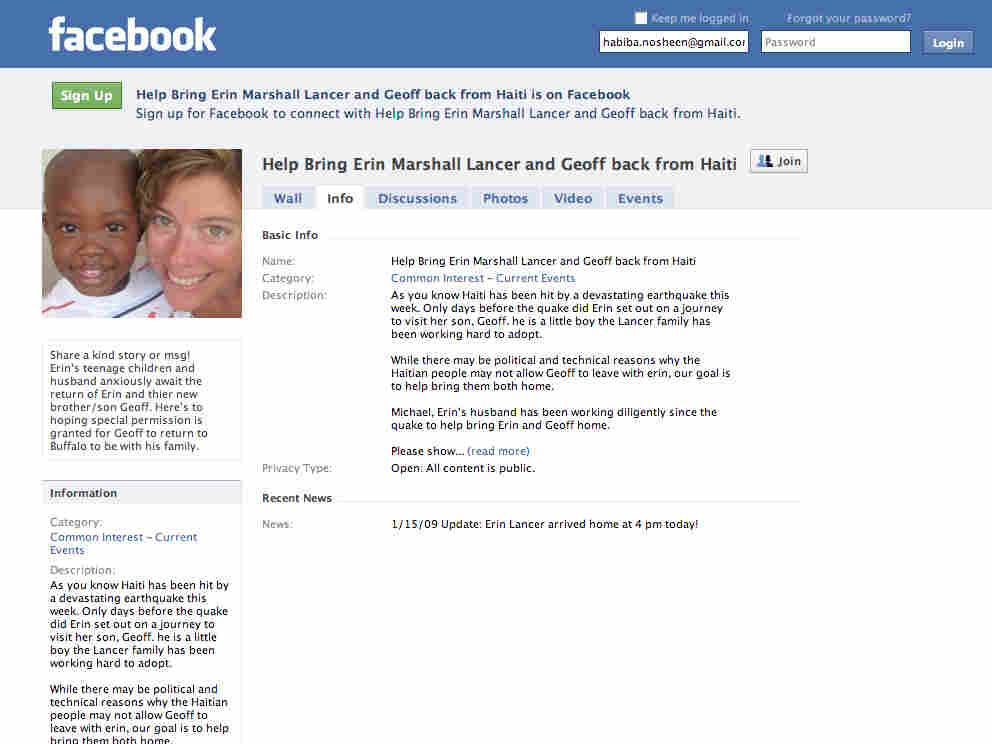 According to the State Department (via MSNBC), more than 200 families are currently in line to adopt Haitian children.
Erin and Michael are on the show this morning. She evacuated Haiti on an Air Force plane and arrived at the Buffalo, New York airport last night. Michael is optimistic that they will be able to bring Geoffrey home soon, but for the time being, Erin had to leave him behind with friends.
"I had to do it," Erin says. "It was not easy, but I know he's with our friends."
The couple is optimistic that the situation will be resolved soon.
"We have been very blessed throughout this process," Michael says. "But we don't want our story to overshadow that of the people that are in Haiti and suffering."