Demme: Producer, Writer, Director, Documentarian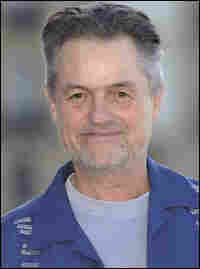 Few filmmakers are as versatile as Jonathan Demme, who rose to fame in the 1990s, with The Silence of the Lambs and Philadelphia, two award-winning dramas. As I've discovered recently, he is also a fine documentarian. Last week, I watched The Agronomist, his film about Jean Dominique, a Haitian radio host who was shot to death in 2000. It is a stirring, compelling piece. Recently, Demme finished and released another documentary, Jimmy Carter: Man from Plains. He follows the former president as he travels the world, reading from his newest book, Palestine: Peace Not Apartheid. Demme will join us in the second hour, to talk about the film and his oeuvre. What questions do you have for him?
Part of my love for Demme's work is his camera's fascination with the human face and human movement. More important is his fidelity to the subject matters he approaches. I am very much looking forward to the Jimmy Carter documentary.