Ladies, Bring on the Blogitude (Gents, Too, I Guess)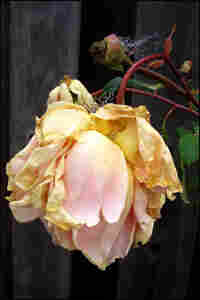 Brace yourselves, thirty-something women. Take a deep breath. Put down that BUST Magazine, pause the Sex and the City rerun, remove any sharp objects from the vicinity, and check out what TOTN is about to lay on you. The following is an excerpt from a much discussed piece in the March issue of The Atlantic, answering the age-old question, asked by single women 30 and up:
Is it better to be alone, or to settle?
My advice is this: Settle! That's right. Don't worry about passion or intense connection. Don't nix a guy based on his annoying habit of yelling "Bravo!" in movie theaters. Overlook his halitosis or abysmal sense of aesthetics. Because if you want to have the infrastructure in place to have a family, settling is the way to go. Based on my observations, in fact, settling will probably make you happier in the long run, since many of those who marry with great expectations become more disillusioned with each passing year. (It's hard to maintain that level of zing when the conversation morphs into discussions about who's changing the diapers or balancing the checkbook.) What I didn't realize when I decided, in my 30s, to break up with boyfriends I might otherwise have ended up marrying, is that while settling seems like an enormous act of resignation when you're looking at it from the vantage point of a single person, once you take the plunge and do it, you'll probably be relatively content.
Now, as you might imagine, the sentiment that nixes any dream of Mr. Right and sends you into wedlock with Mr. Good Enough (with really bad breath apparently), has sent the blogs into a frenzy. A frappe. An unprintably furious froth. In fact, the writing about this article is so good, so witty, so uncompromising, and so filled with energy and rigor, that it certainly doesn't seem that these women would either want, or need to settle, in the least bit.
Regardless, you can set our blog aflame here, but I do suggest that you read the whole article, as her argument isn't simplistic. And of course, post your questions for Lori Gotlieb. (Just questions please, no name calling.)
Or, for a completely refreshing change of thought, how about giving up the 'search' entirely and be happy as an individual. Why do women have to be 'completed' only in finding a mate? As a recently divorced woman who indeed settled for Mr. Wrong -- I think this is poor advice -- modern women need to rethink societal convention and not get married to be a couple or have kids. In the long run, it is easier and smarter to find a good sperm bank.
How about the poor guy who gets a woman who is merely "settling" for him thinking she feels as strongly for him as he does for her?
And what's this "risking" being alone? Being alone is a perfectly legitimate way to live and is certainly preferable to being with the wrong partner.
I've been married for 34 years, raised two children, suffered the loss of parents and can't imagine having to go thru those experiences without having answered the call of true love.
I am 43 and have been single for 8 years now. After dating for several years, I have decided it is better to be alone and happy then with someone just to be with someone. I would never settle, this will only lead future unhappiness. I feel very bad for your guest. She should learn to be happy and wait for Mr. Right.
I want to hear the guy's perspective on this. How would he feel, knowing he was being "settled for"?
I've been married to someone I was "in love with." I was miserable! I'd rather be single and happy than married and miserable! I think, as women, we have to love and honor who we are before we can even begin to think about what attributes we want in Mr. Right- or Mr. Good Enough.
At 34 I married because he was a great guy and I decided to marry he is good enough. The marriage didn't last but about 3 1/2 year. He is still a great guy. Then at 40 I had a child on my own and I am now sixty and happy. I raised a great kid. I am sure having a father would be best but he doesn't feel he is lacking.
I think it's interesting that talk of the nation usually centers their conversations about women on somewhat subjects that address the single woman's concern. What about childbirth and motherhood rather than "Should you marry for love?" and "should you try to dress sexy?"
23 years ago, I married a man with whom I had little "chemistry" but who I knew would make a good provider, and father to the children I was committed to having, and raising. We enjoyed each other's company, and wanted most of the same things from life. When the tragedy of suicide struck out lives, our marriage changed, but because we see eye to eye on enough of our core values, we are able to stay together, in the interest of raising our kids. When they are out on their own, we may or may not stay together. In the meantime, we remain a valid and valuable partnership.
All marriage is settling. At some point you have to say, "I'm stopping here. There might be someone better out there, but I think this one is good enough to warrant "settling.""
Am I hearing this, really? Telling women to step back a hundred years ago and settle on someone just because society says we should be married? What happened to all the progress we've made in becoming our own person with a career and happiness created on our own terms? Would anyone tell a man to "settle?" This is just so against everything I learned from my mother, who emphasized making a life on my own terms, and if a mate comes along, great, but make YOURSELF happy first. There's a great book by Sasha Cagan called "Quirkyalone" that shows how people can and DO live on their own terms and even, believe it or not, find love the way they want it!
Have we all been sold a bill of goods? For those of us in the "father knows best" or "leave it to beaver" generation, we've been lead to believe that we grow up, get married and life is perfect. The goal is a perfect job, the perfect mate, 3.2 kids in the suburbs. When in reality we live in a society that while on one hand lauds or holds up the idea or vision of the perfect union, reality is we are far from that with a divorce rate of greater than 50%. How then are we to manage our expectations that are hyped every day in a world of MTV, Desperate Housewives, and the need to be perfect? Perhaps we need to look inside. What is true happiness? What we see in our elderly grandparents still married after 50 years and what hold valuable in that does not consider the years of perseverance on their part. I'm not sure that they would manage as well. In short I suggest that while I believe we should all strive to find a good relationship; we should start with ourselves and understand what that really means and how we and our own expectations are part and parcel responsible for that. Then realize that this comes with trade offs that will yield perhaps happiness that stands the test of time.
I think many people suffer from too high expectations regarding a potential partner. My husband and I have been together for 26 years--married for 21 and very happily...I think b/c we are very content with being content with each other--there are always sexier, prettier, thinner, you name it folks out there, but there are very few people you can feel comfortable and grow old with. Figure out the most important factor in your relationship--for me, it's humor--then discard the rest and I think happiness is not far away. Oh, and I have four kids by this man and there's not much romantic about that most of the time....
I admit that I settled in my late twenties for a nice-guy husband, had two kids, the usual ups and downs, and then I had to escape the marriage. Found "zing" with my present husband and, although there have been no less difficulties along the way (maybe more!), find it much easier to *stay* married to someone to whom I am *still* wildly attracted. Wish I had waited for this "Mr. Right" in the first place, children notwithstanding!
What is wrong with you people? When did it become essential to settle down, to find a mate, to procreate? Why can;t people be happy being alone? I am married (happily) with two children, but this isn't the end all be all. This isn't what defines me. being alone would all right too. People need to stop searching for other people to make them feel happy or complete.
I read this article in the Atlantic and I have to say that I was among the ranks of women made both incredibly anxious and angry by the piece. I am a 30 year old woman in a relationship with a fabulous man with whom I am in love, however I am also in the process of ending the relationship becuase the man is ambivalent about having children. I'm doing it so as not to settle for not having children, but a loving relationship. What would Lori say? That I should stay in a relationship that is a good partnership and forgo children? I think that there are times-- when certain dealbreakers occur-- that it is best not to settle.
As a 30 something that is getting married to a wonderful guy (but not what I would have thought as Mr. Right)I don't feel that settling is a negative idea, it is realization that there is more to a marriage than passion or friendship only. I have several friends in their 40's who are still looking for Mr. Football player etc. And don't realize that they themselves are not that 20 something girl anymore. If one wants to be married, with someone, then realize that as you get older, the fairytale is not what will truely get you through a marriage.
I get this. I decided that I was going to marry my husband and deal with whatever shortcomings he didn't meet in my search for the "ideal" mate. It didn't matter if I was passionately in love.
What I found was that when I let go of those ridiculous ideas, he was everything I wanted and more. Six children later, I love him. Giddily.
as a 24 year old male, do you let the girl go who is several years older to give her a better chance for marriage? it's not my intention to stay with her forever.
It makes me think that maybe my wife settled for Mr Goodenough
I don't understand this "perfect man" stuff. Why do we attach the tag 'settle"? I've been happily, deeply so, married for 26 years, to a man i didn't think was "perfect", but he turned out to be. i'm fortunate to be in a marriage-read partnership-with a man who is moral, reliable, dependable, funny, and positive-but not the tall, handsome, rich perfect man. I didn't know perfect man until i met him and saw him for what he really is. Passion doesn't last. Infatuation doesn't either.
I am 65 and never decided to be single but that is what happened and I have never been sorry. I have a very full life and a wonderful child. I couldn't ask for a better life. I think it is a very "normative" way of thinking that it is a goal in life to be married. There are other options in this world.
I think Goodwill Hunting said it very well, "It does not matter if you are perfect or is the other person is perfect. The question if you are perfect for each other."
Alone Rules!
What's the big deal about partner? Have been maried. Almost 50 year old Male. Single is great. Plan to stay that way.
I was always a most romantic girl and young woman. I used to dream of Les Miserables' "Marius," for Christ's sake. I moved to Europe at 23 and had passionate, grand relationships with men with romantic names...that eventually fizzled. Last summer, at the age of 35, I married an old friend of mine - and have never been happier. I don't fall over in a faint when he enters the room; we don't long for each other when separated; we might not be the romantic version of soul mates - but we are a healthy version of soul mates. We delight in each other, and marriage with him is easier and more fun than I ever thought possible.
I never expected a spark, a romantic ideal or poetry. All I wanted was enough smarts that when I made a comment I got more than a blank look and a "huh?" I'm 50 and have never found anyone who could take me or vice versa for more than a date or two. Am I too picky? How do you go to bed with someone who bores you or leaves you cold?
I'm almost 38 and I got engaged several months ago. In the last few years, I had assumed that I wouldn't be getting married. Meeting my fiance was a happy surprise. I've always felt it was better to be alone than to settle. However, one thing is clear, no relationship is perfect and that initial passion does fade.
"Settling" means what, exactly? For somebody you can't stand or who beats you? For somebody who's only settled for you, and doesn't like you very much, anyway?
This conversation is a pedantic as what Britney Spears is doing today. Marriage is an archaic institution that is neither necessary a defining attribute of any intelligent woman. If a person chooses to join in the legal contract of business which marriage has become, then they should understand that that is all it is ... love has nothing to do with it. Love and passion and even family and child rearing can be accomplished without marriage. Never settle for less than your complete self.
At the age of 30 I married a guy who is "good enough". The last boyfriend prior to him was a guy I was crazy about, but was a cad. I sometimes think about that boyfriend and sigh over the passion I felt for him, but my husband is an infinitely superior partner. Nowadays I really appreciate that we have a rock solid relationship although it might not make for a great TV or movie romance. I am content to savor the few "movie" moments we have and take comfort that I have chosen a stand-up kind of guy.
I am almost 60 and have been madly and passionately in love many times. 24 years ago, I married a man I loved but I would never had described as my perfect mate or prince charming. You must love and like the person you marry but if you are looking to be swept away, forget. I have come to absolutely adore this "non-perfect" mate. I knew would be a good spouse but he turned out to be fantastic and remarkable.
I am so glad that I did not marry any of those men that I was madly in love with. These women should get over the term - settle for. Ladies, grow up and marry a real adult and not some fantasy that was created by Walt Disney.
My grandmother suggested I was looking for the perfect man, and she was right. After an early tempetuous romantic life and several love affairs, I married a man whom I had known since I was 16. He isn't the man of my dreams, and I miss that. However, he is a most wonderful person who has qualities and talents I adore. I wish we could live in a world where we have cake and eat it to; meaning, I'd have a lover if I could do it without hurting my husband. Even so, I'm settling for the best, not settling!
If you marry someone because you think that they are perfect then you are more likely to have trouble getting through the later situations in which you find out that that person does things that really bother you. And they will.
It is really healthy to go into a marriage REALLY accepting that they will neither fulfill your every need nor perfect as people.
My goodness! Yet another blessing that I can count. I am an african-american woman, and I met the love of my life at 17 years old, while a freshman in college. We have been married for a wonderful 15 years, and have a great 9 year old son. Everytime I look at my husband, I still melt... passion, love, friendship... against the odds - we have it all.
Don't settle. When I got married I was in love, but I think my wife settled because I was a decent guy with whom she wanted to have babies, but she probably was not in love. After years of having only a co-parenting operation where I was the principal parent, I got a divorce because I wanted more. I am glad I did, and I will not settle.
This is a deeply flawed show. Clearly, Lori Gottlieb's article wasn't meant to undergo this kind of scrutiny. Her ideas totally fall apart in the light of the complex personal choices about relationships that we all make. Case in point, her statements during the broadcast about how passion with one's spouse doesn't matter when you have kids and you "never see each other." What a sad way to look at relationships and family.
This is the most ridiculous piece of fluff. NPR - DO NOT expect me to support this kind of programming.
Why is this only about women? What about the many many women who are complete and happy on their own? What says that women need to hurry up and find someone now?? Find someone for what? Don't men get lonely, as well? Why are we talking about women as if we are desperate for men? Why is everything so heterosexist on your show??? NO - we do not need to debate this for "the next millenia or two", Neal, if you would STOP buying into this kind of sexist BS and STOP propagating nonsense by calling it newsworthy.
I am 51 and married at 50. I think we found each other because we were at a time in our lives when we knew who we are, what is important, and ultimately - if you don't love yourself, who can? You're right, although passion exists, a marriage is a partnership and it's for both the good the bad the pretty and the ugly. And...I didn't settle - Peter certainly didn't either!
I haven't found the the love of my life but I have found the right person for the rest of my life and we do love each it just that it isn't blind so have to work on it which in the end is more what marriage is about afterall.
You make it sound like marriage is the end all be all of existence,
and that one's life will mean nothing without marriage. I am 32, very
successful, happy and not married. I am in a great relationship with
an amazing man who I consider my soul mate, but we have no intention
of marrying. We enjoy our independence and our non-married
relationship!
Why is society always pressuring women to "settle" and get married
before they get old and undesirable?!? It sends the wrong message to
young women. I am very fortunate to have had an amazing mother who
focused on happiness and Independence and not conforming to society's
view of marriage equaling success and happiness.
My advice: Enjoy knowing and loving yourself, enjoy the journey of
finding wonderful friends and lovers, and stop focusing on society's
ideal of blushing bride!!!
I think it's a mistake to confuse passion and spark. Certainly one hopes for passion, but it is the spark that I feel is most important. Do you connect with this person on a deeper level that can give you passion, but more importantly connects your souls in a way that finds you working at the rest of the relationship when needed because you deeply value the comfort, the intellect, the inspiration, the passion . . . that being connected with this person can bring?
Though I have found this in my life, I also believe our culture needs to stop emphasizing marriage as something that we all need or should have.
Yet on another note
I "settled" for a gentleman who I did not love when I was in my mid-20s because I was afraid of being alone. I would never do so again. After 7 years of marriage, we got a divorce--and I realized in the years that followed that I would rather be single for the rest of my life than "settle" for someone again. Then I met someone who I fell passionately in love with at the age of 35 and married them. I'm glad I made the decision not to "settle" again--but instead waited for the love of my life.
I agree with those who were shocked that NPR devoted an hour of "Talk of the Nation," to this backwards, insulting article. This piece is simply the reinvention of hundreds of other journalistic attempts to frighten young women into seeking partnerships over personal fulfillment, and believing that their attractiveness inevitably has an expiration date. I am profoundly disappointed that what is normally a thought-provoking, insightful radio hours has done such a disservice to women. These types of discussion serve to reify the inequalities in relationships between women and men, in both personal and professional settings. For goodness' sake, we have a woman candidate for president - how is catching a man before 30 still the dominant concern in women's lives?
What goes around comes around. I am reminded of a comment from a colleague when I was in graduate school years ago; All men marry up, all women settle. (And yes, I'm married, and grateful for my wife's questionable atandards.)
Excellent discussion on TOTN. I'm 3x married, the 1st for passion, the 2nd was "settling", and the 3rd... well, it's the real thing, apparently. No settling exactly because there's passion & love as we celebrate 4 years. However there's settling in terms of what I expect from my partner, from my marriage. Expecting too much leads to resentment.
I am very happy now. Most miserable was the 2nd marriage but not because I settled. I had undiagnosed mental issues that brought out the worst in my husband. It's important to take responsibility for YOUR part of the problem and to find a way to be part of the solution.
I'm a 37 year old man, who has had quite a few long relationships that were passionate, one included getting getting engaged, but none were meant for marriage. Though originally I pictured myself having a wife and family one day, I now feel as though any marriage is a kind of settling. I cannot predict whether I will or will not marry now, and I feel that I do not need to.
I think I will be a bit sad, particularly as I grow older, if I don't have any kind of partner, but i am hopeful that as the current generation of ladies is more typically single later in life that I will be that good catch that is hard to find.
I fully believe in what Lori is saying. I'm 27 and in my first relationship ever with a man who is much older, but good for me. We never lack of conversation, we challenge each other on all subjects, and we're happy just being in the same room. Is this intense passion? No, but I'm smart enough and comfortable enough with who I am as a person to know that the "movie romance" rarely ever happens.
What about the qualities in us women that men have to also "settle" for? I think the point being missed here is this: barring any type of abuse, you have two imperfect people coming together that have to learn how to live with one another. These are the things that people misconstrue as not being compatible or that person not being the one. Commitment is what keeps a relationship together, because its a choice you make. Most relationships crumble because they are base on looks, somebody being funny, somebody seeming "cool", or just fantasies based on something you made up in your head when you were 12.
In all fairness, I didn't read Lori's article. But I find myself responding very negatively to certain words she used: soulmate, knight in shining armor, and most of all, settling.
I don't believe in soul mates; there are many people out there whom we could love. Conversely, that doesn't mean we should continue looking for perfection. (Barry Schwartz's "The Paradox of Choice" comes to mind.) It doesn't exist.
It took me 10 years and trying on a lot of different relationships after my divorce at 42 to find someone I could love again. In that person, I found a blend of qualities that fit well with me: passion, sense of humor, values, loyalty.
And as time goes by, a deepening sense of love.
I'm glad I didn't "settle" for something less than what I found. Although I'd reframe the word "settling" to "commit."
I had a hard time finding anyone that could keep me interested for a long time. The big passion relationships tended to fade fast and leave nothing but cold ashes. When I met my husband at 35, there was no initial spark, but I found him nice and had by then decided that I would not leave a rock unturned in my search for a partner. As I got to know him better I started falling for him and now 4 years later we're married, expecting a child and are madly in love. Over time he turned out to be Mr. Right for me, but I would have never recognized it after just a few dates.
For all the single women out there that has a "list" of qualifications in a man - throw it out! Be open minded, and be realistic!
Passion may not be the best predictor of a good relationship, but it seems foolish to not have at least a few non-negotiable standards you truly care about and aren't willing to compromise on. As a psychologist, the one I find to be most useful in counseling others (and in my own life) is: How does this person make me feel about myself? In good times and bad, does he (or she) make me feel confident, worthwhile, supported, cared about, loved? If so, that's someone who should at least be on your short list. In my own case, at age 48, I married her -- and its been the best decision of my life. It didn't hurt that the passion was there, too... but if that was all that had been there, as it had been in other relationships, I'd have had a lot more doubts about the future.
I believe that popular media has twisted us into people with unhealthy ideas about what is desirable in ourselves, in a potential mate, and in a marriage. We are taught we should value looks above character, and that overblown romantic gestures are more important than concrete acts of ongoing trustworthiness. If we take in a steady diet of romance movies, porn/erotica, and the tripe in women's mags, and then proceed to reinforce these values among ourselves as men and women, how can we even apprehend the truly "good" match when we come across it?
I have been with my boyfriend now for 8 years. Everything in my gut has told me to run far away from him since the first year because we have been incredibly violent with each other. I am educated and have a job, and he is uneducated and has a couple felonies. I wish that I could settle for him because I desperately want to be married and have kids. However, my gut instinct tells me that settling for him and that lifestyle would lead me to complete misery. Right now, I can't settle even though my biological clock is telling me to do so.
Settle? How about calling it being more realistic and getting ones head out of the clouds? What ever happened to the whole sense of adventure and the journey and new life lessons one will learn when they marry their friend vs some fantasy person? Then there is the whole idea that some people think much more highly of themselves than they should. Marry someone who is reliable, grounded, and isn't into dramatics. Sadly I think some women marry thinking they will change the man rather than allow the guy to be as he is. Am now a widow and was married 40 years to a great man whom I knew two days when we married. No goofy love nonsense. Just a sense of a good man whom I didn't want to live without. ~Beth
We have to keep in mind that this is Lori's point of view and that it's valid.... for Lori. We each have to do right by ourselves and that may be choosing to pair off,choosing to be single or some variation. The correct choice for ourselves equals personal happiness.
Of course, I haven't read the article but it seems that the choice is between settling for someone with somewhat weird habits, not completely desirable physical attributes, and maybe a slight lack of style because of the need to get on with the family stuff (at least from the excerpt, this seems to be quoted with contentment) or waiting for the socially graceful ,physically pleasurable, stylistically tasteful man of the dreams. Doing the family thing versus external near-perfection.
Okay, the family thing just happens with marriage. But how about waiting for the good man with good character, the solid, strong foundation man versus settling for a loser and leave the externals out! Seems like that would be the wiser way to go!
I've not read the full article, only the above excerpt and twice caught part of the TOTN discussion. As I see it there are 2 items sparking reaction: 1) the use of the word "settle" and 2) and apparent interpretation by readers/listeners that the author is saying everyone should be married.
On the first point I suggest that instead of using the word "settle" which implies that we are accepting less than one's ideal, that the spirit of the article is that individuals need to be realistic in their analysis and expectations of human nature, and that this realism must be used by both parties in the relationship.
The ability to be realistic and honest comes with maturity, which isn't necessarily correlated to age. With realistic expectations of human nature, you better understand what each of you brings to the relationship for the long haul. Yes, each of you. If you're not honest about what you bring, then your expectations of the ideal relationship in which you can be a part are flawed.
To the second item the response is simple. The question is IF you want to be in a marital relationship, then these concepts are worth your review. If you are NOT interested in a marital relationship then the concepts are not meant for you.
I would include another point here, which may or may not be in the authors article: that both parties must have a similar, realistic concept of what they expect from marriage itself. It helps to define expectations at defining moments: inclusion of children, death of parents, death of siblings, commitment to careers, loss of health, the relative importance of the sex in the relationship, financial planning, the relative importance of religion in the relationship, home-ownership, etc.
I think that Lori did not articulate her point of view accurately. I got the sense,that she was saying"open your mind to new possibilities, and do not stay stuck in your childhood fantasies of what love should be" The word "settling" sounds negative-I do not think she meant to be negative.Maybe she could have said"rethink your criteria!" Also, in my mind, she was saying to use your head , not only your hormones....I have found that real deep true love increases over time anyway.
Most of the discussion involves the question of women settling. Isn't it equally as likely that men do a lot of settling as well. Seems to me that the search for the optimum optimorum leads us to reject numerous close local optima. Moreover, there's a lot to be said for satisficing rather than optimizing behavior. The search for a mate is a search to understand yourself (the must have -- and must not have -- qualities you desire) and understand others (the kind of person who's likely to accept you own idiosyncrasies). After you've been in enough relationships, you have a pretty good sense of what works for you and the sort of person you work for. Some of my younger friends are into internet dating, but they start with an idealized specification list that's almost impossible for anyone to meet, and they reject potential dates for the most trivial reasons -- even before meeting them. Studies of consumer behavior indicate that those who do the most studying and analyzing prior to purchase are often disappointed, possibly because they sought perfection and are disappointed by anything less. I wouldn't suggest settling for Mr. or Ms. So-So, but the search for Mr. or Ms. Perfect might be long and, ultimately, disappointing, and who's to say that you'd be perfect for them.
I settled for a wealthy, smart, attractive, kind and loving man. I'm happy in every way except I feel guilty for not feeling passion for him. I feel like I have a terrible secret and he deserves someone who is crazy about him. I love him so much and wouldn't want to live without him, but the guilt I have for not loving him more weighs heavy on my heart.
The elephant in the room is sex. If women are supposed to settle for a man who is nice enough, but for whom she feels no passion, will he agree to a celibate business relationship, or is she expected to be sexually available to him when she feels no desire ? Sounds like a very high price to pay just so she can say she's married.
As the child of a single mother, I know how insanely difficult that path is, so choosing single parenthood was never a consideration for me. Knowing how difficult it is to raise a child alone, I can see how she is nostalgic about the men she left on the wayside.
For me personally, I would rather be happy alone and childless than with the wrong person. If I had married or stayed with any of my 'not quite good enough' men, I would never have met the perfect man for me (at 32). I can't imagine going through life without him (and our daughter who came when I was 36).
I believe if you are looking for or expect to be the perfect person, you will be disappointed since perfection does not exist in yourself or anyone else. I believe there is a right person for you though if you want a partner, but you have to work on loving and understanding yourself first.
Life can be mundane and joyless, but we don't have to add to the drudgery by marrying someone we don't love.
Many of the commentators are ignoring the fact that, if a woman wishes to have her biological child, she must do so by about 40. (The late 40's to 50's women giving birth--often to twins--have had egg donation. They have in effect had an intrauterine adoption and are not bearing their biological child--though often the child is their husband's.) Adoption can be a wonderful thing, but those of us who wish to have one or more biological children must do some planning by our 30's. This is not the fault of the media, of society, or of men. Rather science simply hasn't yet figured out how to preserve eggs reliably. Gottlieb is merely suggesting one way out of our time crunch dilemma. So to all your correspondents who are happily single and/or childless, I say, "Blessings on you," but please do not deprecate others'often considered choices by implying they are a just a result of brainwashing by society.
I think that it is very sad to hear someone tell women this....when did marriage and children become the ultimate goal of everyone? Modern day society makes us settle for enough other things...jobs we don't necessarily love, etc...to accept someone as good enough to 'make do' with. This must be what is causing the huge utilization of anti-depressants today! I have enough friends to hang out with when I am lonely, I don't need to settle on a mate that I may regret later. Thanks, but I'll hold out for that fairy tale or be adult enough to accept it and still be happy if it doesn't happen.
I've come to realize that much of the passion and excitement experienced when I was younger were actually elements of a dysfunctional relationship. For example, he handled everything for me. Well, hindsight identifies that as a controlling behavior. Settling for me is all about making intelligent and rational decisions.
The thing that turned me off most about the article and the show I heard today on NPR was Lori Gottlieb's insistence that a woman's chances of having a relationship with a man decrease with each passing year. The older she gets, the less desirable she is. This was very depressing. Men ALSO get older and sometimes less desirable as well. To put the age thing SOLELY on women is unfair and sexist. And to have a WOMAN saying this is just adding insult to injury. We're all getting older, there is not a damn thing we can do about it. So women may get a little wrinklier and saggy in places while men have a hard time keeping an erection. It goes both ways!
This story was a hoot! Do these women simply not realize that passion fades - no matter what! I married my passionate, soul mate. We spent hours discussing film troupes and philosophy. We could find the slightest hint of connection in seemingly different world views and we were enthralled by the compatibility of our intellectual energies. Nineteen years later, we can find the slightest discrepancy in seemingly similar world views and find the tendency of our passionate personalities to ignight "discussion" over...well...everything, maddening! Passion fades, but it is replaced by something more profound. A shared history, including the good, the bad and the ugly, founded in respect and friendship, is what keeps us going - not passion. There are no perfect men out there (or women). You find a good guy or gal and MAKE a perfect relationship.
I agree with everything the author says IF you want to be part of a family or a working couple. But what about me? I enjoy being single. Am I the only one? When I bought my house and signed as a single female I felt really content.
I am not opposed to marriage. If it happens for me, great. I will be part of a team. But if not, I am happy. Am I really the only one who feels this way?
While I understand what she is talking about, she might want to clarify that women who WANT a family and father for their children can maybe take her advice but there are plenty of women out there who simply don't want children. It is not pitiful to be alone. Plenty of single women have very meaningful relationships with both men and women and believe it or not, can lead happy and fulfilled lives without being married.
She assumes that all women want children.
Another thing, how do you have a healthy sex life if you don't have a physical attraction for your spouse?
I have spent my life as a serial monogamist, in passionate relationships with wonderful men, but never one with whom I felt I could form a viable partnership. At the age of 40, with the prospect of growing old alone, don't find myself being pushed to settle for a marriage without love. Instead,I find myself facing a less emotional dilemma. I am feeling pushed to give up the dream of a true "partner" and to settle for being forced into the role of "superwoman": knowing that I will always be asked to do the lion's share of caring, nurturing and menial housekeeping, despite earning well in a successful professional career. All of my friends roll their eyes and say, "that's just how men are", but the thought of settling for that kind of compromise (resigned to inequality) is simply untenable for me at this stage of life.
The author's words are inflammatory, I never intended to break off the search for the right person, but I also recognize that 'right' or 'perfect' changes over time, just like everything else in this world. In addition, it is soo hard to communicate everything about yourself, it really takes years, and so all I can say for certain that I want in my soul mate is the ability to understand, communicate, and adapt.
Why do women misinterpret the author's advice? "Settling" isn't giving up anything or a judgment about being content to be alone. But for women who want the companionship of a man (and men who want the companionship of a woman), a partner in more ways than in the bedroom is a much better option. After 20+ years of "passion" in my own marriage, accompanied by plenty of time alone, I'm looking again. This time, for a friend and partner, not what my body or society was telling was "mr. right".
I thought this was the most sexist piece of garbage I've heard this side of MSNBC. The story never addressed the notion that a woman might be happy single. And it implied that women only reject suitors for frivolous reasons. The author may have been delusional enough to think she might find a "Mr. Darcy" but plenty of women stay single for reasons of economic, emotional and physical protection. This who debate truly reminded me of what life for women must have been like in the 1950s, when the media regularly dismissed "the weaker sex" as flighty, needy and selfish. I was appalled, not at the idea that women's needs change as they mature, but the idea that this was presented as settling and not growing up - the way it would have if it were men being discussed.
I read the article and was totally bothered with the author's implication that women's "perfect ideal man" is based upon looks or wealth or other so-called frivolous attributes. That may be her view of man-perfect. I just ended a six-month relationship with someone who I thought might be "good enough" because we had much in common and he has tons of friends who adore him. However, marrying a 42 yr. old man-child with a total lack of wit and who couldn't communicate or argue (talking total shut-down) would have been torture to my soul. He brought out the worst in me, and my friends and family could see a change in me. My standards are NOT too high, but humor and communication are NON-NEGOTIABLES. He wasn't really good looking or perfectly fit either, in fact, was a fantastic cook and overweight. Problem with that for me was his focus on food for expression. But seriously, I want a friend, witty banter, laughter and compatibility. I'm 37, don't want children but would much rather live life on my own terms than be so desperately lonely and annoyed by someone who is about as deep as fruit pie. Solitude is often bliss.
Ms. Gottlieb nearly caused me run off of the road! Her statement that a woman must remember that she may not be as "attractive" at 40 and beyond are ludicrous unless she is looking at attractiveness through the eyes of an immature being. Further, what is so wrong about "being alone" ??? I enjoy my company and have realized that happiness does no come from any other man, woman, or child in my life, it comes from within me.
Something that I once read that I have found to be entirely too true, too often: A woman marries the man she dreams he will become, and is disappointed when he never changes; a man marries the woman she is, and is disappointed when she does change.
Throughout our lives there seems to be so much pressure to find someone to be with. You're an outcast in high school if you never date nor have a "significant other." And it certainly doesn't stop there. Because of this pressure, we view every social interaction with a member of the opposite sex from the context of, "Would this person make a good mate?" As the song goes, "How can we be lovers if we can't be friends?" The first step, then, is to stop looking. Don't look for "Mr. Man-of-my-dreams." Don't settle for "Mr. Right-now." Be patient, be social, make friends, and wait for "Mr. Right-for-me." (Or "Miss" in any of these cases.) The sense of fulfillment comes not from having (read: owning) a partner, but of being in relationships where both sides can give equally. If you are lucky enough, one of these relationships will grow into something more.
Then, watch out that you don't alienate the frinds you have made. I have seen entirely too many couples fall apart simply because one or the other (or both) couldn't stand the thought of their partner being good friends with someone of the opposite sex. (A problem they didn't have before they became a couple.) Not to mention the feelings of resentment from friends who are suddenly excluded from their lives.
As far as the expectations of a lifelong commitment go, in my experience, people are often more real and open about themselves when they are just friends than when they are trying to make an impression or attract someone. Perhaps this is why so many people go into marriage with false expectations. Being "just" friends, seeing people in settings involving mutual friends or how the person interacts with their own friends, can be eye-opening.
(This has been a long post, so kudos to anyone who actually read this much. :)
In summary, ignore the pressures of others to find a "mate" and concentrate instead on forming relationships. Check your own actions and make sure you are not pressuring those around you. Leave your libido at the door and start looking at people of both genders for their potential as friends rather than partners. Yes, I agree whole-heartedly that the best partner is a good friend (and believe me, passion between a couple that feels open to express themselves is much longer-burning than when every encounter becomes a performance). But I disagree that we need to "settle" for anyone. IMHO, Stop looking, and there will be much greater fulfillment in the relationships you have.
Good advice for anyone who believed in fairy tales in the first place? Where ever those people are, I haven't met many out of their teen years myself. Who's looking for perfect? If it existed, it'd be boring.
She must have an amazingly homogeneous group of friends to not be able to conceive of women who honest to goodness don't mind being single and/or who don't want children.
Why is anyone taking advice on a subject from someone who isn't even in the situation she's talking about? She's a single mom giving relationship advice.
My grandfather used to say, "only take financial advice from a rich person".
Women have to stop selling themselves short. At 42 I met a guy 20 years younger who looks like Johnny Depp and is intelligent, kind and charming. We've been together 14 years and he's still as wonderful as when we met. I'm so glad I never settled.
I understand the article suggests there are other legitimate reasons to couple up other than being addicted to the fire of passion. My sweetheart and I got together when we each went through a divorce eleven years ago, so we understood each other's emotions and vulnerabilities. We've grown closer as we observe each others' kindness and considerateness, and we've stepped up to share each other's interests and take chances in areas we wouldn't have trodden without the other's facilitation. So I'm saying maybe we should get involved when we don't initially feel the intense butterflies.
I am married to a woman who loves me but has no passion for me. She has correctly calculated that if she rejects me romantically, I will not leave her due to my commitment to the children. I love her but I am lonely and wishing for a real relationship. Ladies, do not settle, it will break his heart.
I think many readers are missing the point of Gottlieb's article. The fact is, if a woman wants to have chidren and not be a single mother, than finding a partner becomes very important before she becomes to old to bear children herself, if that's what she wants. It's great if a woman wants to raise a child on her own, but for those of us who want to have a child with a partner, it's important to consider one's expectations from a relationship.
Is it any wonder that less and less men in America find marriage attractive? Why is it that there seems to be a huge emphasis on getting married?? Being single is no crime, and more and more of us (men) are realizing that there are few benefits to getting married as opposed to staying single.
The idea that there are women out there that will do ANYTHING just to say they are married, or use you just to provide children for them (not both of you) is frightening. Settle? Sounds more like social status gold digging to me. Be happy with yourself and if you are single, so be it.
First of all, the idea that any one would think that the decision to marry someone should be a spontaneous, emotion filled, impulsive, "he's hot, so let's tie the knot" decision, is the reason why there are so many failed marriages in this country. The decision to marry is really about imagining who this person would be in a crisis. Thinking about what really matters to him. What are his values overall? Do they jive with yours? Where does he come from? Will his background get in the way of dealing with conflict or intimacy? Yes, attraction should be a piece of this, but not the piece. Thes are rational questions, not "settling" questions. Looking at these qualities in a person as they relate to who you are is extremely important and is not about being picky, it's about being responsible. To you and the children you may bring into this world. What frustrates me the most is listening to people who get married to someone with the knowledge that that person is for example very religious when they are not and they think, "hey religion won't get in the way of our relationship, because we are in love." Or the person who says, " yeah, he smokes pot every day, but maybe once we have kids he will stop." To me, that's "settling" It's turning a blind eye to red flags staring you right in the face and doing nothing about it because, you want to get married. On the other hand, if you are looking for perfection, and I mean, scary perfection, like "hey, I am not going to marry this guy because I see a nosehair" perfection, this is really about your lack of desire for real connection. If you really take alook at yourself, you will see that in reality, these extremely pick details have nothing to do with the guy, and everything to do with you. This again is not about "settling" it's about coming to terms with your own crap and seeing yourself for who you really are; that being someone who fears rejection, abandonment and failure. So change the language, and get to a therapist asap. If you really want to be married, and are not by the age you think you should be, look at you and quit thinking you simply have to settle for some guy but instead, ask yourself, why have I deliberately insulated myself from any relationship of connection and believe that autonomy, independence, financial security can only happen separate from men.
Both sexes, but particularly women, tend to look for the "perfect" mate. They want someone with whom they are completely and totally compatible. No one is perfect, but that doesn't mean that you can't be in love and love this person enough to have a happy, fulfilling life together. Speaking as a man, I would be devastated to learn that I was Mr. "He'll Do." I would HATE to feel like I was someone's consolation prize.
Here's where Ms Gottlieb's thesis falls apart -- she isn't married yet to Mr SettleDown! Shouldn't she write this essay after PROVING it works after a few years of such a marriage? She is resisting her own siren song. I suspect that she is still in the thrall of the mixed blessings of Capitalistic Cultural Narcissism of having to have the Best of Everything. After all, isn't this a reasonable end-result of money, education, refined taste and our own good-breeding? These attitudes spill over into our most personal realms, and so mating & procreating become just more conspicuous consumption -- as her XY article about buying sperm summarizes all too well. Her endless Quest for the Best becomes paralyzing, given the anxiety of uncertainty of something better just around the corner.
Its funny how when were young we're looking for that special spark, or that love attraction with someone. Then we find ourselves approaching mid life looking love we often settle for a nice safe and harmless person to date. The problem is if you do meet the right person you're tethered to the one who you're not in love with and the person that is truly your match may walk away. So I say, just date; don't get deeply involved unless you feel a strong initial connection. Because if you settle for miss or mister right now, then someone else shows up exactly who you're looking for, you have to break up to hook up, what a mess. Like my grandmother told me don't have sex with anyone who you wouldn't want to spend the rest of your life with. I got lucky in mid life I met my first true love nine years ago and every day life just get's better and better.
My grandparents were married almost 64 years ago. She was a nurse; he was an Air Force cadet in the hospital for surgery. When he was released, he sent her flowers, then got a job waxing floors and delivering meal trays so that he could walk her home after her shifts. They were married in a simple ceremony with only two guests and the minister present. Two children, four grandchildren, and ten great-grandchildren later they continue to take wonderful care of each other. When I asked my grandmother what was the secret to such a long and loving marriage, the simplicity of her reply surprised me: "Well, just love each other. That's all." I am so grateful that they both "settled" for each other.
Lori sounds like she wants a nanny and a wallet and that since this is what she wants, everyone else must want it too.
What's with this recent fanatacism for marriage by the way? Kay Hymowitz was on a few weeks ago saying that todays men aren't really adults cause they get married later, if at all, and they like to play video games (as opposed to watch Golf, drink scotch and hunt).
Sounds like some people are getting cranky in their old age.
I've come to accept Gottlieb's idea that perhaps the person you might be happy with as a partner isn't necessarily the person you may at one time expected yourself to be happy with, but the rest of her argument is just flat out boring, dated, and in some instances, utterly irresponsible.


Offering encouragement to women who are already on the verge of settling in a relationship can be very harmful. Take, for instance, my 29-year-old friend who is in the process of going through a divorce after less than a year of marriage. An independent, happy woman who spent all of her 20s enjoying the freedom of travel nursing, just last year reunited with her college sweetheart. They got engaged after 3 months of a whirlwind reconciliation. What a mistake that was! Despite her love of travel nursing, my friend and I both grew up in conservative home environments where marriage was taught as the only option for couples in a sexual relationship, and I know from our discussions she felt that pressure to be married perhaps even more than I did. Even though she felt she might have loved this guy, I knew her well enough through all these years to know she was settling too. It turns out less than a few months after they were married, he got another woman pregnant. This was a man who owned his own home, had a quiet but pleasant personality in public, and had his own career also as a nurse. By Gottlieb's standards, the perfect settle. See what I mean? Some women already feel enough pressure from family and friends to have their lives defined by marriage, and don't need outside strangers without a clue to make blanket statement of support for what may be a very bad decision.
As for myself, I recently turned 30. I'm divorced after I decided to settle when I was 24. My marriage lasted for 3 years before I decided I just couldn't take it anymore. I saw the writing on the wall, and I got out. He never beat me or anything, but I just wasn't happy and I knew I wasn't ever going to be. Settling was a mistake. Now I have a boyfriend 3 years and we live together, and I'm the one hesitant to get married again and have kids Its not that I don't love him -- I'm just not sure I'm ready.
It may not sell many books or attract many readers, but the important truth in all this is that all people are different and have different needs. What works for one individual might not be right for the next. Marriage should never be a platform on which to make any kind of social statement regarding feminism or anything else. Its a profound an private decision that should be considered carefully from all angles.
Furthermore, and what I don't get most of all, is that for the first time in the history of civilization, people are being given the freedom to write their own rules about how to best live their personal lives on an individual basis without serious social restrictions. Why in the hell would anyone argue in favor of the myopic idea that there is only one formula for happiness (marriage+children = happiness)? As a writer, it is here that Gottlieb is most unimpressive. What a squandering of creative possibility.
The bottom line is this: if you're entering marriage to either settle or with the expectation of perfect and true love, DON'T get married because your either going to wind up either bitter or bitterly disappointed.
First, I think this is a good story and not a wasted topic. Thank you NPR for a real social subject, and one that certainly deserves more attention than if a sports player did drugs!
Michael Alexander, you gave the best read of all this. Forming a solid relationship is the most important thing, and to do that you've got to take the time to talk, and be friends. I married young, to get out of my bad home life; he married me in a settling decision. I thought I was "moving up" and he didn't think he'd do better. A bad decision for both of us, now we have 2 small children in the mix, and our families have yet to heal from this. Had we ever taken the time to become actual friends FIRST, we would have seen we just didn't have enough in common to make it thru life together on a romantic level. I'm 36 and have been divorced a couple of years now. I was given the choice by him to be alone, or stay in misery in with him, and avoid the stigma of divorce. The choice to settle with what I had, no matter how miserable. So I left the relationship after 17 years with no worries of being alone, but due to innate old fashion values, did (and still do) feel a bit of the stigma.
In truth, I liked being married and don't like being single especially via divorce, but it happened. For others like me, who don't like being alone, I will never suggest to settle with whatever comes along and just say it is "good enough". If one stays social and meets new people all the time, you will form good relationships that will lead to more of the same. No reason to be on the desperate search for that Mr./Ms. Right. When the time comes, he/she will be there, and you will know it. Since my divorce, I have done my share of dating and took the stance that if the conversation wasn't working, didn't try to make it and didn't go further with it. See that as the bad idea of "he'll change" and "I'll settle". That feeling of lightening striking when you feel that initial attraction to another, the feel of your heart racing at the sight/sound of them, no matter what anyone says, we all want that. It's the feeling of passion. There is no reason for passion to fade, because when that happens, everything else is lost with it, and you are in misery. Passion is important, and it is not just sex. There is mental passion. Mental loneliness in the body next to you is a miserable situation, and I speak from experience. Who wants to be in misery? Never heard anyone truly desire that, not even my Ex.
Ladies, don't settle. If physical loneliness is your problem, the occasional (safe of course) one night stand can be a good enough interim fix!
P.S. to those still reading, by chance, I have found my soul-mate, and it still is a lightening strike every time I see him or hear his voice.
I am in agreement with all other posters outraged by this article. The author's argument is rooted in arcane notions that women are, first and foremost, wives and childbearers- nothing more. Even worse- that women WANT nothing more than to fulfill these societally- imposed roles! An utterly depressing read.
"Mr. Right" often turns into "Mr. Good Enough", anyway, and "Mr. Good Enough" often becomes "Mr. Much Better" in time! ;)
I have recently began an intimate relationship with a man whom I have considered my best friend for a few years now. He has pursued me in that time (gently of course, not aggressively). We finally broke the tension with a casual sexual relationship that was very compatible. I eventually gave up dating other men.
I have gone back and forth and eventually "fell" into a relationship with him that I would define as a companionship. The kind I desire later in life. I am 32. Part of me wants to feel passion and intense attraction. Since there is sexual compatibility, there is attraction, but not the kind that makes me feel butterflies. Although I love him and care for him the way I do all of my friends, I am not in love with him. I find myself annoyed with him sometimes even when he is just talking. Sometimes I feel like I settled already.
I flutter between, "this is nice (to have a companion that I am so compatible with)" and "why am I settling when I don't even know if I want marriage and/ or kids". I am not pressured to make a decision. He, too, is unsure right now what he wants for his future in terms of marriage. But, he has told me that he does want me by his side forever. This is nice; knowing that I am wanted and that my "best friend" whom I am very compatible with will be there for me. I don't want to drag him on and I don't want to miss the opportunity to meet the "right one". He is very aware of my confusion and my feelings (or lack thereof).
In response to this article, I think the question that Gottlieb forgot to ask of her audience is, "Do you want to be married and do you want to have children with a partner?". Then, address her premise. Make her argument. For someone like myself, I teeter between family and independent singlehood. I am fascinated with the latter and have done it, but find it lonesome periodically (especially since most of my social circle are couples). I guess right now, I have the companion that suits my needs and IF I start to crave being a mom and with a partner to raise a family, then I do have a good husband candidate. But, the question looms....what about those other possible relationships out there to explore, even if they are not encountered until my 50s?
This all comes down to me knowing what I really want. Don't know if and when I will have this answer.
I read the entire article. I was about to agree with Gottleib in some ways until I saw what she meant by "settling." In one case her date was rude to the waiter. No, no, and no. This is a red flag not a quirk or schlubby ol' guy flaw. One of her friends "settled" for an alcoholic who doesn't go to his meetings. No, there is "settling" and "settling" and what Gottleib describes is the wrong kind. Settle on looks, money, ambition and status--not character and personality traits.
There are better guys out there than this, even never-marrieds in their 60's who don't own cars. I know because I am never married at age 51 and I met a wonderful, kind, stable, unselfish, smart, well-read, positive, eccentric, and schlubby teddy bear of a guy 2 years ago when he was 60. He doesn't own a car. I don't mean to abuse his dignity but his appearance was pretty bad (not his looks but his dress and grooming.) He was a true diamond in the rough. I am no prize in the looks dept. but I didn't have to settle for an alcoholic, couch potato, or uncommunicative person or someone who is rude to the waiter. I'd already made my peace with having a happy life alone rather than a type of guy who is (for instance) rude to the waiter. I am glad I waited even though it's not the "dreamboat" kind of passion. But as time goes by, it does become more and more the "fairy tale" due to the twinkle in his eyes and the way he treats me.
What I gave up by waiting was having children. I made my peace with it. I am just sorry this guy is not a dad because he would make a wonderful dad.
As far as sex, I am from the South and although I am very liberated and independent, I was taught that it would not be fair for a wife to deny a man "his needs" I know that is going to set some heads on fire but I would not think it fair for either partner in a marriage to deprive their spouse. I would no sooner deprive a husband of sex than I would stay with a man who rolled over and went to sleep not attending to my needs. So the answer is yes, I would have sex with a less-than-Adonis husband who was attentive and caring and
treated me great, even though I wasn't "feeling it" that way. The great and caring treatment, being there for me, that can nurture a kind of love where you are motivated to take care of their needs too. To say nothing of the back rubs he gives me unbidden.
Other women my age and older jump my **** about the topic of settling. They are in their 50's and still looking for the handsome, successful, athletic, witty, urbane, sophisticated, great dresser who knows the wine list and doesn't have kids. They ask me "are you still with so-and-so? who doesn't have a car?" I don't care. It took me a while to get over the needling from other women (a factor I seldom see discussed) but the way my guy treats me, I got over that too, happily.
So I say settle on looks and money and status not caring and kindness. And hold out till you find THOSE. If it means not having kids, that's not the end of the world. If it means being a single mom, I don't have any experience with that and I sympatize but I have known single moms find good guys.
All I am saying is a schlubby kind guy, you can fall in love with if you are realistic. But not the alcoholic or the rude-to-waiter guy.
Two quotes that are both funny and thought provoking . . .
"I have spent my whole life looking for the perfect woman, and now I've found her. Too bad she's looking for the perfect man"
-- attributed to Robert Scharm
"You can't always get what you want.
But if you try sometimes you just might find.
You just might find.
You get what you need!"
-- Mick Jagger & Keith Richards
It has been my observation that alot of younger women make terrible horrible and utterly stupid decisions about guys. I continually have friends coming out of relationships either apologizing for not listening or their to ashamed to admit the mistake and we just let it be. Face it ladies, get over yourselves you aren't that great of a catch either.
I don't understand why everyone is so upset about the article. I don't believe this is meant to be universal advice for all women. Perhaps the argument should be prefaced that the advice is for those who want to be married. I don't think she is saying that all women should want to be married.
There are people (men and women) who chose, and are happy in their own skins, alone, but if their idea of "the love of their life" came along they would be thrilled. Perhaps they are the ones that don't need to settle.
Life is about being honest with yourself and really understanding what you need to feel happy and complete. Everyone's priorities and needs are different. If one truly believes he/she would be most happy in a partnership, then this advice is well suited.
I found the article interesting but I also think settling depends on what your life goals/priorities are - if your priority is having a family, then I agree you can live a great life if your partner has the qualities of a good father/good provider. If you're 42 like me and never really decided if you wanted a family, it seems ridiculous to look for a good provider/father type. I love my career and I make good money so I can't convince myself to settle - why bother?
Interesting.
I see what you're up to TotN.
I understand that this show is your way of sending us flowers.
After that horrible Jan. 28 show with Kay Hymowitz which ended with us not speaking to one another, you decided that you would send a note of apology just before Valentine's Day. Well, my fellow 'Adult Swim' watching, Halo playing, early thirty-something bachelor compatriots and I can be understanding. We don't want to fight with you anymore either.
You well and thoroughly insulted us by calling us "man-children" for an entire show. You called us 'unfinished people' who need marriage and fatherhood to reach maturity. You stereotyped us as arrested adolescents because of our hobbies and culture. You bemoaned the prospects of thirty year old women who have to look for marriageable material from amongst us, and you empathized with their plight. You even tied the so-called 'child-man' phenomenon in with a backlash against feminism.
Obviously you've seen the error of your ways. You must have thought about just what it was that the feminist movement did. It championed the freedom to have sex outside of marriage and without reproduction; it brought forth an age of economic independence for both genders; it encouraged the individual to see marriage and family as one choice amongst many. In an era where divorce is commonplace, financially independent thirty-something men who have no desire whatsoever to settle down and get married must be the very face of feminism.
Of course, women who want to have children might find this a bit difficult, what with their biological clocks and all. Then again, there is always an abundance of men out there in their mid-forties who would be happy to accommodate them. Women can find perfectly serviceable mates who are fifteen years their senior if they care to look. (Even the man-child will eventually crave stability, given an extra decade or two.)
As I said, you saw the error of your ways. You realized that stereotyping on the basis of pre-feminist notions of marital and familial fulfillment would be wrong. The notion that one can only become a man and truly contribute to society when you accept marriage and fatherhood is obviously insulting and regressive. If it were true, then the converse would have to be true as well: women would only be able to achieve real fulfillment and meaning through marriage. With the airing of this show you chose to send us a little love note saying in effect, 'I see how foolish I was! Of course, men and women can find meaning in their lives without needing to fall back on paleolithic ideas about proper gender roles.'
You're implicitly recognizing that we can put off marriage and family (sometimes to extend the time we can spend learning new skills or to develop financially risky enterprises, and sometimes just to have single-guy fun) and that doesn't give anyone the right to judge us harshly. Such male-focused prejudice would essentially be no more enlightened than telling thirty year old women that they should hurry up and get married if they don't want to turn into old maids. This show let us know that you saw the light.
We can't stay made at you forever. Of course we'll take you back TotN.
Ms. Gottlieb's article contains great wisdom and it's sad that many women are too conceited and too optimistic about their actual "romantic market value" to see it. It's tragic for the bald, slightly overweight, college-educated, intelligent, good-natured guys whom they might otherwise hookup with.
Perhaps part of the problem is that, when they were younger, semi-attractive women became used to having their choice of men and to being treated like royalty (when they had a relatively high romantic market value) while similarly aged men and slightly older men, who came at the price of a penny-a-dozen, had relatively lower romantic market value, and that, consequently, many of these women maintained unsustainable and unbearably high standards into adulthood after their own romantic market values had decreased with age while similarly-aged men's romantic market values increased as their social status and wealth increased (allowing the men access to the younger women the women used to be but who had rejected the men when the men were younger, less wealthy, and less valuable).
The women who are able to outgrow superficial and often unrealistic standards they can no longer afford are the ones who are able to marry the good but imperfect Mr. Not-so-Rights. The ones who demand perfection will end up alone, free to suffer from their irrationality.
Men and women need to identify their core values and determine what characteristics are absolutely required in a mate (religion/philosophy, intellectual capacity, integrity, financial independence, and moral alignment) and which ones are optional (nice hair, eye color, height) and then seek out members-of-the-opposite-sex who have those characteristics and additional attractive characteristics and then hope to find compatible personalities rather than demand an almost impossible amount of perfection.
I read the Atlantic article and I'm appalled that women are being advised to marry at all costs in order to have children. Have the children by yourself. Don't drag a man into it to use him for his income and his time to help with childrearing. To read that wives did not see much of their husbands, did not much care about spending time with them--is that the basis of a loving partnership ? While it's true that men and women should abandon unrealistic expectations about the other and make mature decisions about what's important in a person's character, to 'settle' as defined in Ms. Gottlieb's article, is just a euphenism for using and taking advantage of men. BTW, I am happily single and childfree, having not settled when I finally found my wonderful man.
The problem with Ms. Gottlieb's entire premise is that she fails to see any significant difference between 'not precisely a fantasy Prince Charming' and someone who is seriously immature or emotionally crippled. She also entirely fails to address the question of the man who doesn't want to be settled for but truly loved.
I've been happily married for nearly fifteen years to the love of my life. Is he precisely what I might have imagined at fifteen? No. He's so very much better. He may not look like the sort of man I would have imagined in my adolescence, but he has all the qualities that truly do matter. He's kind, thoughtful, funny, intelligent, creative, generous, supportive, and dependable.
None of that would have mattered, though, in the hard times we've gone through if we didn't love one another deeply and passionately. Our love has helped us cope through illness, economic disaster, unemployment, depression, and a dozen other things that could easily have torn apart a couple who had nothing to hold them together beyond a fairly bloodless decision to marry because, hey, it's not like we'll actually have to spend time together except when we pass the kid between us.
Ms. Gottlieb, the grass is pretty much always greener when you aren't truly happy with you. I hope you learn to appreciate the good in yourself. Then you can teach your son better lessons about himself and about women.
Gottlieb's piece is so offensive and ridiculous I can't really even formulate a response. What I'm most disappointed in is NPR's continual support of this woman. One of the things I value about NPR is the balanced reporting, offering often many sides and perspectives to a given story or topic. However, I draw the line when the material has the potential to be damaging or dangerous, and that is exactly what Gottlieb's piece is.