Skip to Main Content
The Real Mr. Big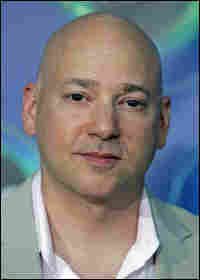 If I were to rank the Sex and the City girls, here's the list. (I love them all, but I'm a Miranda fan.)
1) Miranda
2) Samantha
3) Carrie
4) Charlotte
But the boys are a different matter. Here's the list.
1) Harry
2) Harry
3) Harry
4) Steve and the rest of 'em.
I LOVE Harry. Love him. Knew instantly that Charlotte would get her shiksa together and make it work — and adored him from the start. Hair in all the wrong places, and yet — Harry was the one for me, and Charlotte apparently. Good news, Harry fans, it turns out actor Evan Handler is actually much cooler than the character he plays — and a really great writer. He might give actors a good name.
His second memoir It's Only Temporary: The Good News and the Bad News of Being Alive, picks up where the first one left off. Get this — when he was twenty three, he was told he had six months to live. After intensive chemotherapy, a long shot bone marrow transplant, and a fifty percent chance of remission — he survived. His first memoir was about his illness... This one is about his survival. It's really worth reading, Harry fan or not. And it's definitely worth tuning in today.
I, too adored Harry and love Evan's other work. Thank god you are going to be around for awhile!
I miss "It's like you, you know" That was a terrific Show. They should bring that back!
Not having read the book, but enjoying the TOTN appearance, I would suggest that his point might be summarized as follows:
"Enjoy the precious banality of everyday life, It is a sometime rare thing."