Rollin'
Buildings in downtown Denver are covered with signs. The logo for the Democratic National Convention, a mountain scene with stars, is omnipresent. That now-iconic rendering of Obama, printed by Shepard Fairey, has been plastered everywhere. That said, I thought this image was especially eye-catching: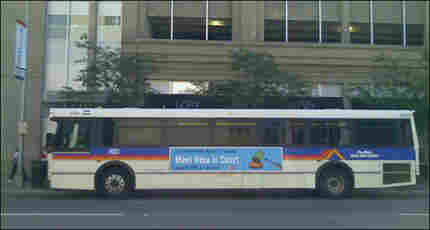 And pretty awesome.
I don't think anyone can read that photo or see what the bus says. Explain please?
It is an ad for Colorado Public Radio: "Meet Nina [Totenberg] in Court."