Skip to Main Content
The Catcher In The Rye, Pt. 2?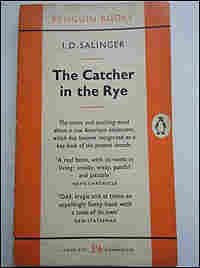 It's an old journalism chestnut that won't die, even after he does — "Book J.D. Salinger for that show!" It's common knowledge that he doesn't do interviews, and he hasn't published a book in more than 40 years. He's the ultimate, impossible get. Though he doesn't seem too fond of interviews, the man loves a lawsuit. Someone named John David California (J.D. California? Really?) has written a sequel to Salinger's The Catcher In The Rye, called 60 Years Later: Coming Through the Rye. Salinger's suing to block its release. But here's what I want to know: Does the world really want a sequel to Catcher... Not written by Salinger? Would you read it?