October 15th Show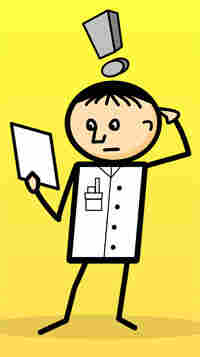 Should Science Be Sexy?
Randy Olson is a marine biologist-turned-filmmaker who is tackling the problem scientists have in communication to the general population. Olson's advice? Scientists need to focus on style AND substance, or run the risk of losing every argument from climate change to evolution. Olson's new book is entitled, Don't Be Such a Scientist: Talking Substance in an Age of Style. Scientists, tell us. Does style matter in science?
Who Needs Books?
Books, and the way we read them, has radically changed and Tina Brown, founder and editor-in-chief of The Daily Beast wants to rethink the way you get your books. We'll talk with Brown, Peter Osnos, founder of Public Affairs Books, and author Z.Z. Packer about the future of books. Authors, how does the internet change the way you market yourself and your material?
Sarah Haskins Targets Women
Comedienne and Current TV host Sarah Haskins wants to know why sponges in TV commercials have sexy male accents, mops end up in desperate love triangles, and every woman wears pearls? We'll talk to her about her latest episode of "Target Women" which lampoons marketing strategies toward women.