April 22nd Show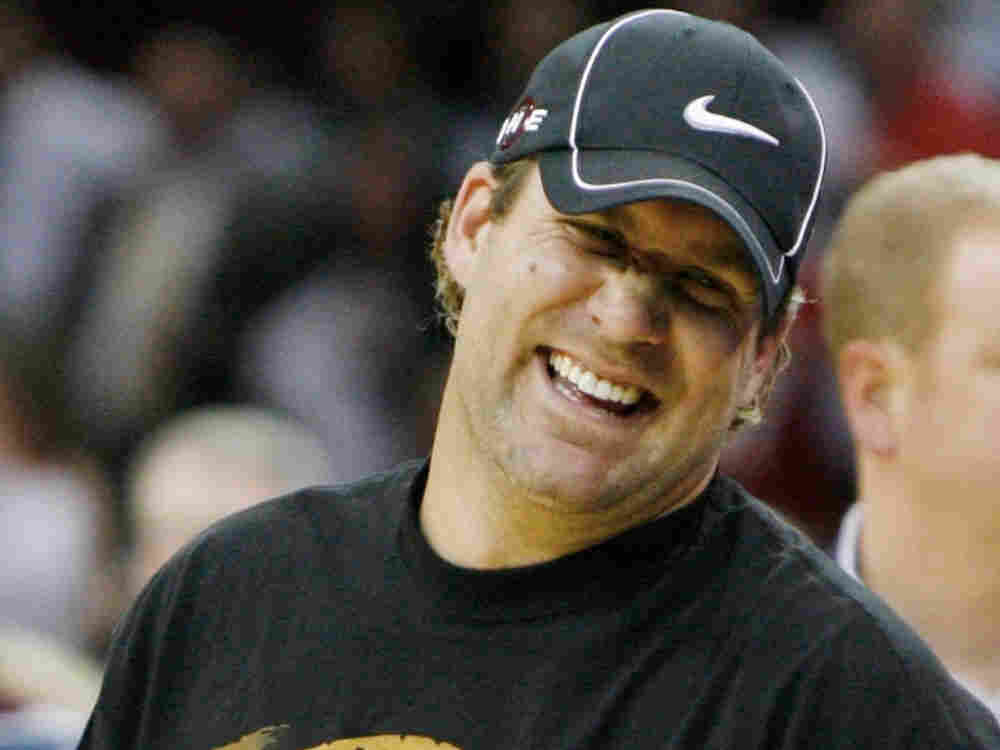 Gregory Shamus/Getty Images
America's Fight Against Obesity
If obesity trends continue in the United States, four out of ten adults could be obese by 2015. Right now, in 2010, America is the most overweight and obese developed country in the world. But First Lady Michelle Obama has a new plan to help fight childhood obesity. Marc Ambinder talks about his own fight against obesity and looks back at the country's long battle against weight in the current issue of the Atlantic. The article is entitled Beating Obesity.
"Nike's Women Problem"
The NFL suspended Pittsburgh Steelers quarterback Ben Roethlisberger yesterday for six games for violating the NFL's personal conduct policy. The announcement came a week after prosecutors decided not to pursue sexual assault charges against the two-time Super Bowl winner because of a lack of evidence. While at least one company has dropped Roethlisberger as a sponsorspokesperson, Nike, so far, continues its relationship with the QB. In a column today at NYTimes.com, Timothy Egan wonders why Nike would drop Michael Vick after he pleaded guilty to dog fighting, but continue to support a man accused of abusing women? "What exactly does it it take for Nike to dump a jock?" he writes. The New York Times Opinionator columnist talks about his column, 'Nike's Women Problem'.
America's Prisoners of War
It's been seven years since accused 9-11 mastermind Khalid Sheikh Mohammed was captured in Pakistan, but the Obama administration continues to struggle with where to try America's most famous captive in the war on terror. But that trial, the prison at Guantanamo Bay and the harsh treatment of detainees at Abu Ghraib, have sparked only the most recent debates over America's prisoner of war policies. Military historian Paul Springer argues that the history of the U.S. treatment of POWs reveals a haphazard approach, and a failure to learn from past mistakes. Springer discusses POWs — from the Revolutionary War to today's wars in Iraq and Afghanistan.
Crime Novel Tropes
In the pages of a crime novel, women are often seriously stereotyped (when they're not disposable). Christopher Rice explains the four most common tropes that crime novelists fall into when it comes to women, and how he's tried to avoid it in his own writing. Rice's piece entitled "Why Crime Novelists Don't Get Women" appears in The Daily Beast.