Of Underdogs And Toddlers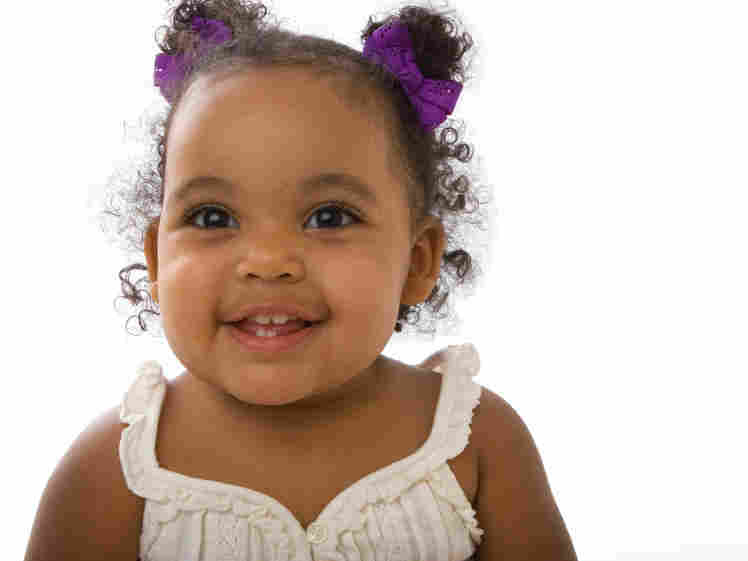 In today's morning meeting, we spent a little bit of time talking about mankind's love of losers, "The Underdog Effect." Following Barrie's point about sports fans rooting for underdogs to succeed, thus making games more competitive and a better value, Rebecca (Roberts, guest hosting this week) remarked, "well, if you look at two teams of kids playing a game, and the teams are uneven, the kids will re-sort themselves into fairer teams." It's just no fun, she explained, when the teams aren't competitive.
Her statement was met with a bit of skepticism (not from this corner — I don't have kids yet, and can't remember my days on the playground that well), but the New York Times Magazine cover story due out this weekend — "Moral Life Of Babies" — seems to tangentially lend credence to her point. Concepts of fairness may be part of us from the get-go:
Not long ago, a team of researchers watched a 1-year-old boy take justice into his own hands. The boy had just seen a puppet show in which one puppet played with a ball while interacting with two other puppets. The center puppet would slide the ball to the puppet on the right, who would pass it back. And the center puppet would slide the ball to the puppet on the left ... who would run away with it. Then the two puppets on the ends were brought down from the stage and set before the toddler. Each was placed next to a pile of treats. At this point, the toddler was asked to take a treat away from one puppet. Like most children in this situation, the boy took it from the pile of the "naughty" one. But this punishment wasn't enough — he then leaned over and smacked the puppet in the head.
Take that, mean puppet!