June 22nd Show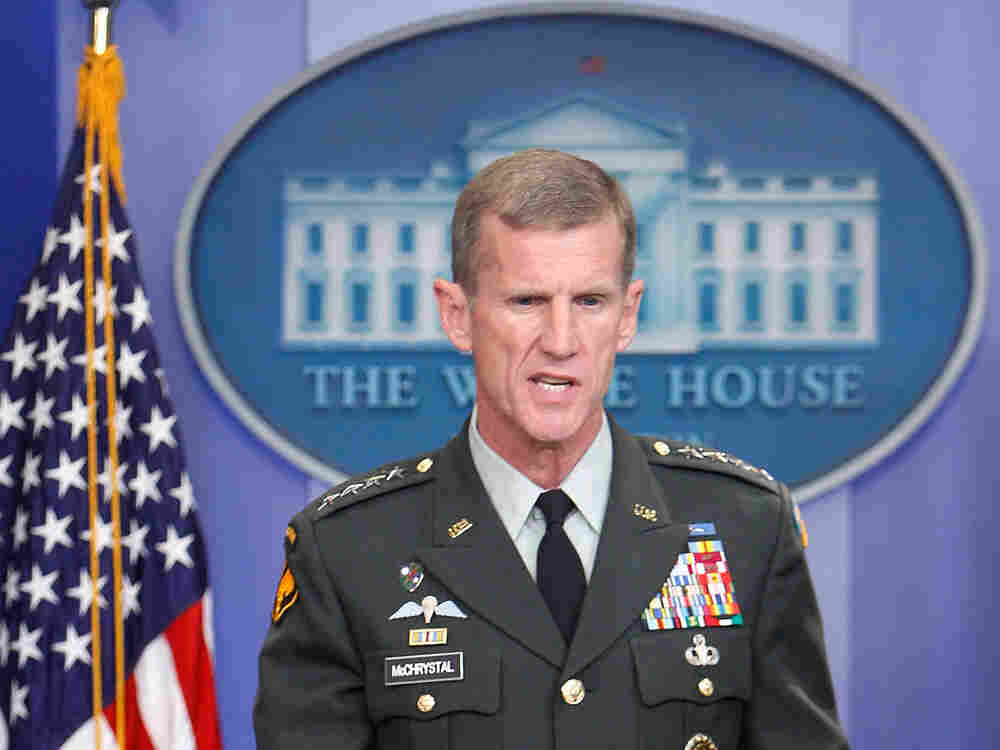 "Presumption of Guilt"
Almost a year ago, distinguished Harvard Professor Henry Louis Gates was arrested in front of his own home on charges of disorderly conduct.  After his arrest, one of the first people Gates called was his colleague and Harvard Law Professor Charles Ogletree. One year later, Ogletree argues in a new book that the incident represents a larger, long-running problem in America. His book is entitled, The Presumtion of Guilt, The Arrest of Henry Louis Gates Jr. And Race, Class and Crime in America. Ogletree talks about the incident in Cambridge, Massachusetts that sparked a national debate about law enforcement, race and perceptions of Blacks in the U.S.
Gen. McChrystal, Rolling Stone Backlash
The top U.S. commander in Afghanistan was summoned back to Washington by the President after he slammed Vice President Biden and "the wimps in the White House." Gen. Stanley McChrystal's comments, and other negative remarks he made about top U.S. officials, appear in a Rolling Stone interview that hits news stands later this week. McChrystal issued an apology for his "poor judgement" but already faces calls for his resignation.
Queen Latifah, "Put On Your Crown"
Queen Latifah never set out to be a role model, or write a self-help book. But when she saw how many young women were stuck in violent relationships, putting themselves down, getting pregnant, contracting HIV and dealing with other personal challenges, she decided to reach out. The woman we know best as a superstar rapper, singer and actress hopes to encourage young women by admitting that she, too, made mistakes and overcame a troubled past. Her message: "If I did it, so can you". Queen Latifah talks about her book, Put on Your Crown: Life-Changing Moments on the Path to Queendom, and shares the moments and experiences that brought her success.
Grace, Milly, Lucy
All this week, the hottest documentaries are showing at the 2010 Silverdocs Documentary Festival in suburban Maryland.  We'll take a look at some of the featured films.  Director Raymonde Provencher talks about the film, Grace, Milly, Lucy, a documentary about children who've been abducted and forced into armed conflict in Uganda — specifically, the girls.  In the movie, Grace, Milly, and Lucy, now out of captivity, talk about their struggle to readjust to life in their community after being trained to kill.