Songs Of The Summer: Miguel's 'Sure Thing'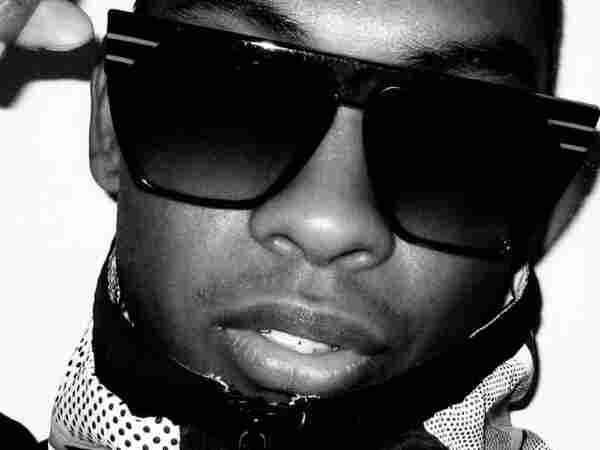 This week on The Record, we're looking at some of the songs that captured our attention (or held us hostage) this summer, and asking what they tell us about our standards, our anxieties and the places we want our music to take us when it's hot out. We made a Spotify playlist for as many of the songs we've been talking about as we could. Listen here.
---
It took a few months for "Sure Thing," the second single from Miguel's All I Want Is You, to land on Billboard's R&B/Hip-Hop chart, but once it did it sat down and refused to budge. The song first charted the week before Valentine's Day and built steadily until May, after which it hasn't left the top three.
Not everybody listens to commercial radio anymore. I do. At the beach, in the car, on the roof, at work, in the kitchen, if I ever went to the gym. Most of the time it's Hot 97, because I live in New York. I listen enough that I have heard Funkmaster Flex slam the brakes on his show so he can publicly humiliate the intern who lost his bomb sound — twice. If you listen that much, other than Flex drama (and thank god for him), you're not going to be surprised very often.
But every once in a while something comes out of those speakers and catches you off guard. And since last fall, almost every single time it's happened to me, the song that's done it has been by Miguel. His bag of tricks shouldn't fool me: A turn of phrase I can't quite account for, an embarrassingly effective delayed resolution or a velvety reverb tied to a really dry snare. He's got the same recipe as everybody else, but he's tweaked it just enough to make his songs distinctive. They reward obsessive replay and excessive volume. The three singles out so far, "All I Want Is You," "Quickie" and "Sure Thing" each have their oddball charm, but "Sure Thing" has the summer sound, and it's the one that seems to be sticking.
The first time I heard the song was on the radio in the car, and the switchover from the sparse, MIDI feel of a familiar track, to the chocolate mousse of the production on "Sure Thing," then back to a tinny, top-heavy mainstay, was jarring.
It is spongy where other songs on the charts are rattly. The bass sighs in the most lovely way just before the beat drops. The mournful keyboards sound like someone with skills playing that organ made out of bones from The Goonies. The embellishments on it (for which we can thank producer Happy Perez) add up to real atmosphere. Some sound like like crickets, others like standing on the street and hearing voices through open windows. Topping the whole thing with the fake needle on vinyl sound does just what it's supposed to do — raise the temperature.
But even when you strip away all the accoutrement, the rusty slink of Miguel's voice has that langour. He hangs on to each phrase as long as he can before letting it all the way out of his mouth. It's all stretched out. And he enunciates selectively, doesn't tie off all his words. His register is nasal and heady, like he recorded his vocals lying down.
Of course, the lyrics: I'm not sure what "I'm the reporter, baby / you can be the news" means, but I do get "love you like a brother / treat you like a friend / respect you like a lover." This doesn't sound like a song about a summer fling: according to Miguel's official bio, he wrote it to get back the girlfriend he'd cheated on. It worked, which is nice for him. Nice for me: not worrying about unkind lyrics when I inevitably turn the volume up as Funk Flex leads into the song.
"Sure Thing" is of a piece with other minor key, off-kilter slow jams from R&B singers like The Weeknd and Frank Ocean that dropped this spring and summer, but the saturated production pairs with summertime weather better than those songs. And Miguel, despite his newcomer status, doesn't sound hungry or pushy. He sounds like he's already arrived.
I think one type of summer song needs to weigh enough to sink into your days, past the lighter fare. This is not a dance song, though it's easy to dance to. It's a song that makes dropping your shoulders and moving a step slower perfectly acceptable. It sounds like the end of the day: the leaving-work, stepping-outside-into-warm-air, low-hanging-sun-in-your-eyes part of the day. It sounds like the first beer on the roof, hand-held radio propped against the grill we haven't lit yet. It sounds like sunset to me.