Reminder: Live From Antarctica — 2-Way Climate Live-Chat With Scientists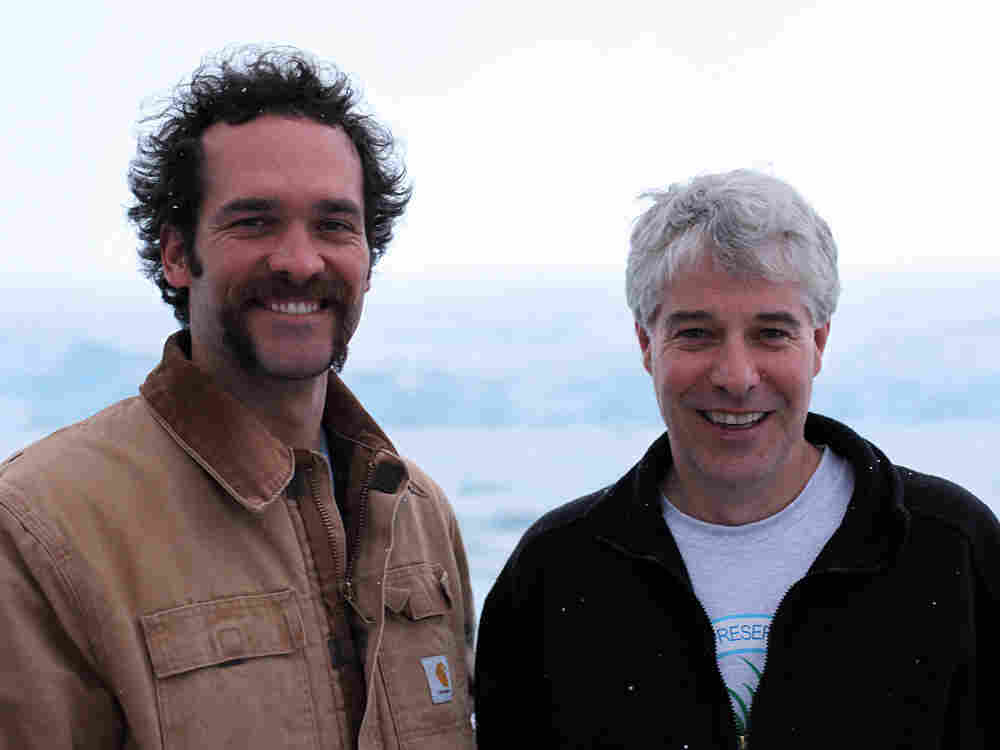 Just a reminder. The Two-Way will host a live chat at 1 pm ET with two scientists who will be joining us from Palmer Station in Antarctica — Alex Kahl of Rutgers University in New Jersey and Chris Neill of the Marine Biological Laboratory at Woods Hole in Massachusetts.
As I wrote in an earlier post:
Kahl studies, among other topics, the processes by which atmospheric carbon dioxide winds up in the sediment on the ocean floor. Neill studies the impact of human activities on ecosystems.
They can both talk about changes they're seeing that they believe are linked to global warming.
They can also discuss what it's like to work in Antarctica. When I talked with them Wednesday, for instance, it was after what should have been a five-minute trip back by small boat back to their Palmer Station quarters took the better part of an hour after "glacier crumbles," pushed by wind and currents, moved in to block their way.
Join us in getting their penguin's eye view on the effects of climate change in Antarctica as well as their description of what it's like to work in one of the most forbidding places on Earth.