Obama Lights Fire Under Intel Community For Detroit Bomb Missteps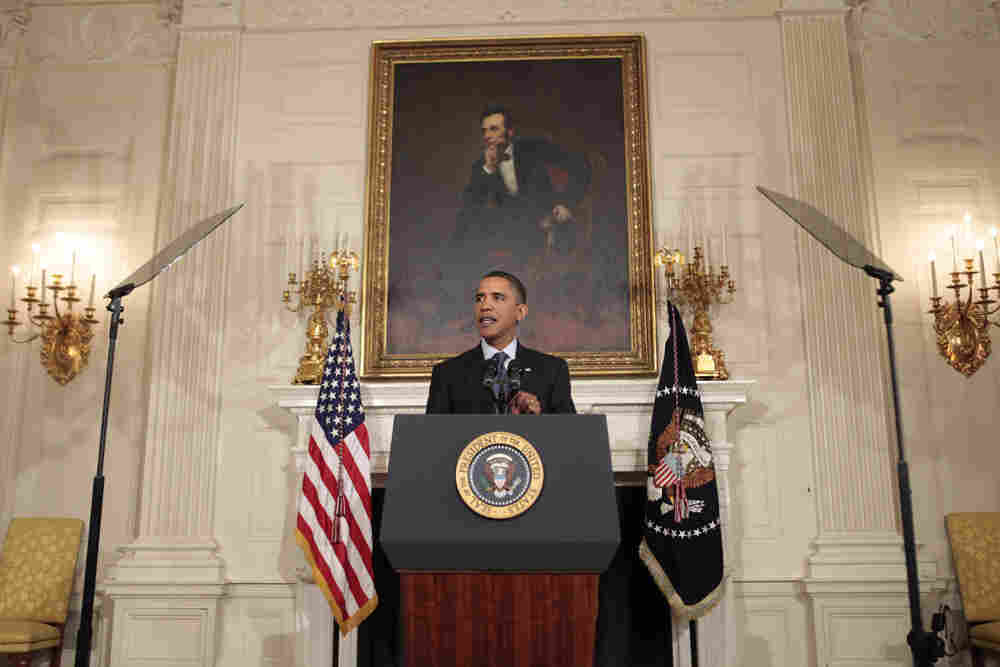 President Barack Obama assured Americans Wednesday that he was lighting a fire under the U.S. intelligence community to increase its chances of disrupting a bomb plot like the one which nearly destroyed a Northwest Airlines plane on Christmas Day.
From Obama's remarks, it seems one lesson learned from the reviews following the alleged attack by the 23-year old Nigerian Umar Farouk Abdulmutallab was that critical intelligence fell through the cracks, in part because no one was responsible for following up on information collected on the plot.
So one of Obama's main points in a White House speech Thursday afternoon said the nation's intelligence agencies are now expected to assign people to pursue specific information streams in order to foil plots.
Obama also said he wants intelligence agencies to respond more quickly and not sit on information as appears to have happened in the Abdulmutallab case.
Obama's brief speech, delivered in the White House East Room with Abraham Lincoln's portrait behind him, was accompanied by a summary of the administration's findings.
Obama said:
First, I'm directing that our intelligence community immediately begin assigning specific responsibility for investigating all leads on high-priority threats so that these leads are pursued and acted upon aggressively, not just most of the time but all of the time. We must
follow the leads that we get, and we must pursue them until plots are disrupted. And that means assigning clear lines of responsibility.
Second, I'm directing that intelligence reports, especially those involving potential threats to the United States, be distributed more rapidly and more widely. We can't sit on information that could protect the American people.
Third, I'm directing that we strengthen the analytical process, how our analysis — how — how our analysts process and integrate the intelligence that they receive. My director of National Intelligence, Denny Blair, will take the lead in improving our day-to-day efforts.
My Intelligence Advisory Board will examine the longer-term challenge of sifting through vast universes of — of intelligence and data in our information age.
And finally, I'm ordering an immediate effort to strengthen the criteria used to add individuals to our terrorist watch lists, especially the no-fly list. We must do better in keeping dangerous people off airplanes while still facilitating air travel.
Obama acknowledged that intelligence alone likely can't stop all future plots. So he said the Homeland Security Department would step up the use of screening devices able to detect plastic explosives like the PETN Abdulmutallab allegedly had sewn into the clothing.
And he promised that his administration would work on new technologies.
Now, there's no silver bullet to securing the thousands of flights, into America each day, domestic and international. It will require significant investments in many areas. And that's why even before the Christmas attack, we increased investments in homeland security and aviation security.
This includes an additional $1 billion in new systems and technologies that we need to protect our airports — more baggage screening, more passenger screening and more advanced explosive detection capabilities, including those that can improve our ability to detect the kind of explosive used on Christmas. These are major investments. And they'll make our skies safer and more secure.