Task Force: Quarter Of Gitmo Detainees Need To Be Held Indefinitely : The Two-Way About 1/4 of detainees at Guantanamo need to be held indefinitely, multi-agency task force concludes.
Task Force: Quarter Of Gitmo Detainees Need To Be Held Indefinitely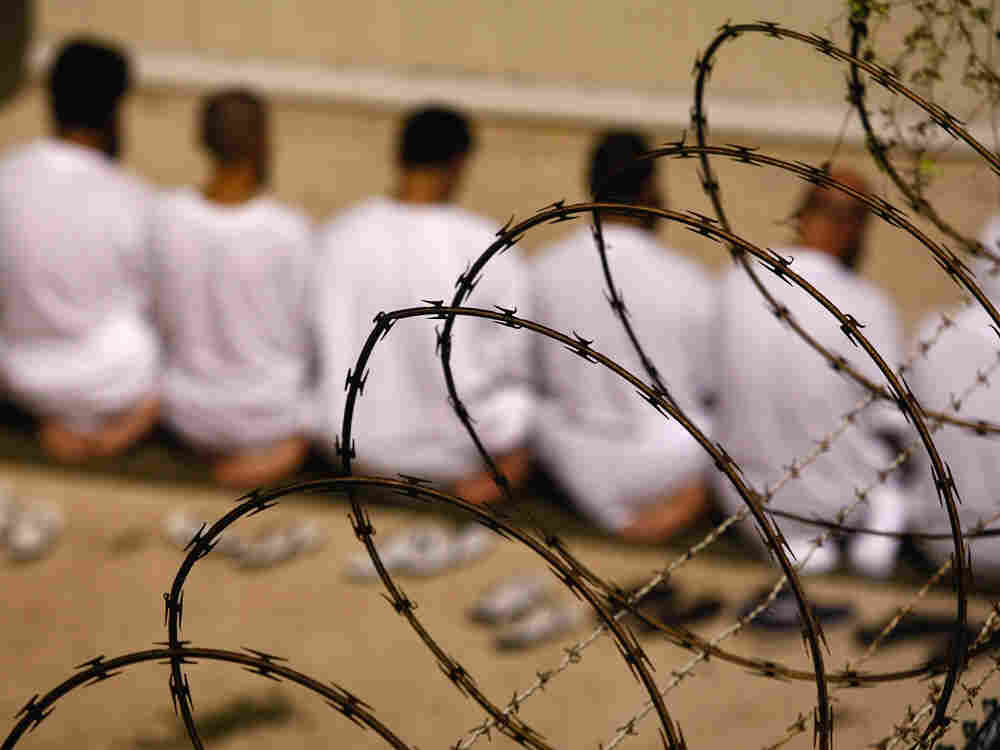 About 50 of the 196 detainees at the U.S. base in Guantanamo Bay, Cuba, should continue to be held indefinitely, a task force of officials from the State Department, the Justice Department, the Pentagon, and other agencies has concluded, NPR's Ari Shapiro confirms.
He reports that:
According to an administration official, the task force finished its work this week. The team approved about 110 men for transfer, either to the detainees' home countries or to a third country. Roughly 35 will be prosecuted in either military or civilian court. And about 50 will be held without trial under what the administration is calling "law of war detention."
The Obama administration wants to set up another system of periodic review to evaluate whether the people who do not get a trial remain dangerous.
As Ari also points out, a year ago President Barack Obama said he wanted the detention facility to close within 12 months. That did not happen.
The Washington Post, which reported about the task force's conclusions earlier today, adds that the findings:
Represent the first time that the administration has clarified how many detainees it considers too dangerous to release but unprosecutable because officials fear trials could compromise intelligence-gathering and because detainees could challenge evidence obtained through coercion.
On Morning Edition, Ari filed this report about "tangle of detainee rules" that have led to confusion in the courts: