Tony Blair: 'Two States' Only Solution To Ongoing 'Mini-Crises' In Mideast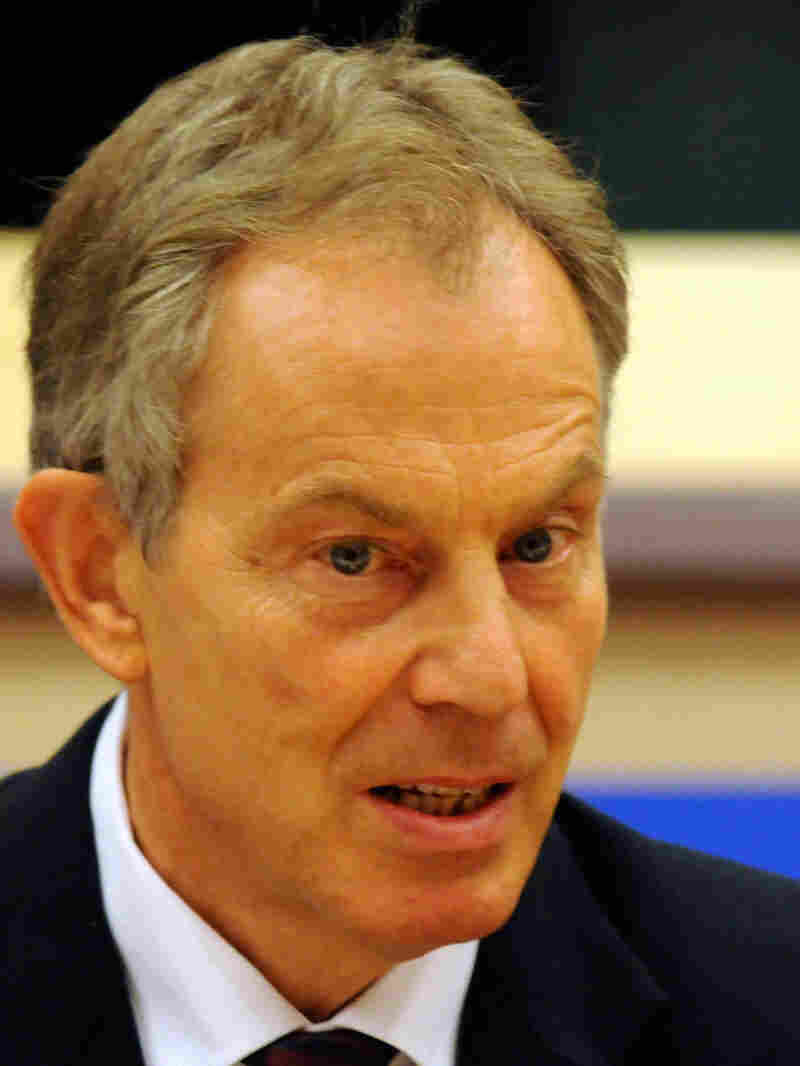 Tension over Israel's plans to build more homes in east Jerusalem and the challenges that presents to restarting the Mideast peace process will be high on the agenda today when Israeli Prime Minister Benjamin Netanyahu meets with President Barack Obama at the White House.
As NPR's Jackie Northam said on Morning Edition, the Obama administration has sharply criticized Israel's construction plans, which were announced earlier this month during a visit to Israel by Vice President Joe Biden (timing that the U.S. viewed as insulting).
But "to wide applause" last night during an address to the pro-Israeli group AIPAC , Netanyahu defended the decision. "Jerusalem is not a settlement, it's our capital," Netanyahu said.
Here is Jackie's report:
This morning, All Things Considered host Melissa Block talked with a key player in the peace process — former British prime minister Tony Blair. He is the official representative of the "diplomatic Quartet". That group — diplomats from the U.S., U.N., European Union and Russia — has been trying to bring Israel and the Palestinians together at talks. Blair is the point man.
On the diplomatic flap over Israeli plans for settlements, or additional construction, Blair said that "there are going to be and there will be difficult situations that arise like this from time to time." The only way forward to real peace in the region, he repeated, is to negotiate a "two states" solution that fixes borders for Israel and a Palestinian state:
Blair also compared the incredibly difficult work of bringing Israelis and Palestinians together to the lessons learned by his nation over many years of violence in Northern Ireland.
"There are always ups and downs," he said, "and mini-crises. ... You keep going — that's the lesson":
Much more from the conversation with Blair is due on today's edition of ATC. Click here to find an NPR station that broadcasts or webcasts the show. After it airs, the broadcast-version of the interview will be posted here.
Update at noon ET, March 30: The word "disputed" has been deleted from the post — previously we said "disputed east Jerusalem." That word is unnecessary.