How Do You Defeat 'Iron Man'? Try Some Volcanic Ash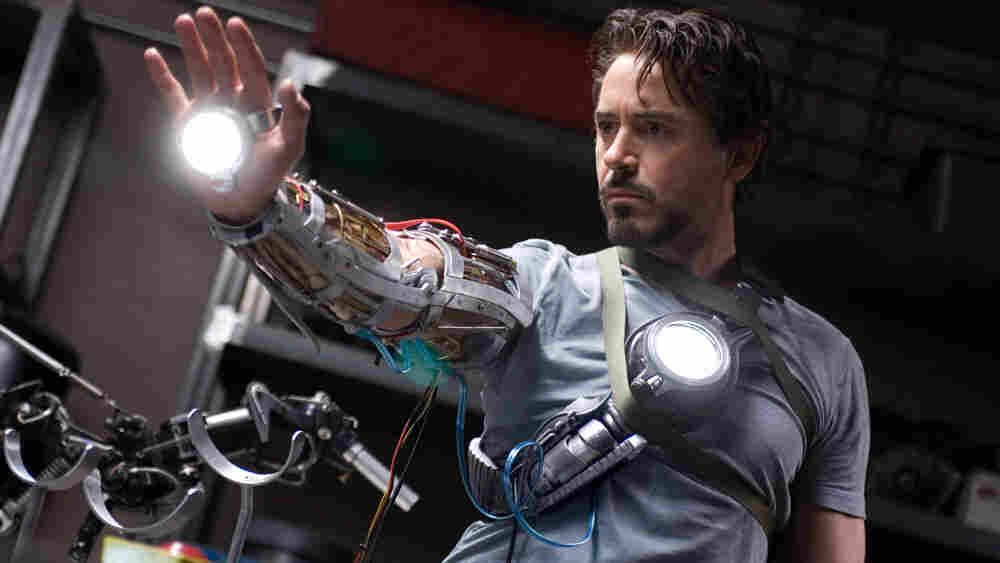 Bullets don't bother him. Crashing through walls doesn't seem to be a problem. He's survived being struck by an F-22 fighter jet.
But volcanic ash has grounded Iron Man.
The world premiere of Iron Man 2, which was supposed to happen next Monday in London, has been moved to Los Angeles. As The Guardian puts it, "travel uncertainty" is the reason.
That uncertainty, you won't be surprised to hear, is due to the ash that's been spewed into the air over much of Europe this past week from a volcano in Iceland. While airlines are starting to resume flights into and out of the continent, service is still limited because of concern that jet engines might be damaged by the airborne particles. And there's concern that shifting winds might send the bad air back into flight lanes.
So, it appears, even superheroes can't defeat Eyjafjallajokull.
Perhaps NPR's Sylvia Poggioli could teach them a thing or two about how to get around when the skies are closed.