Just Off The Grand Trunk Road: A 'Crazy Tangle' Of Traffic, But No Brawl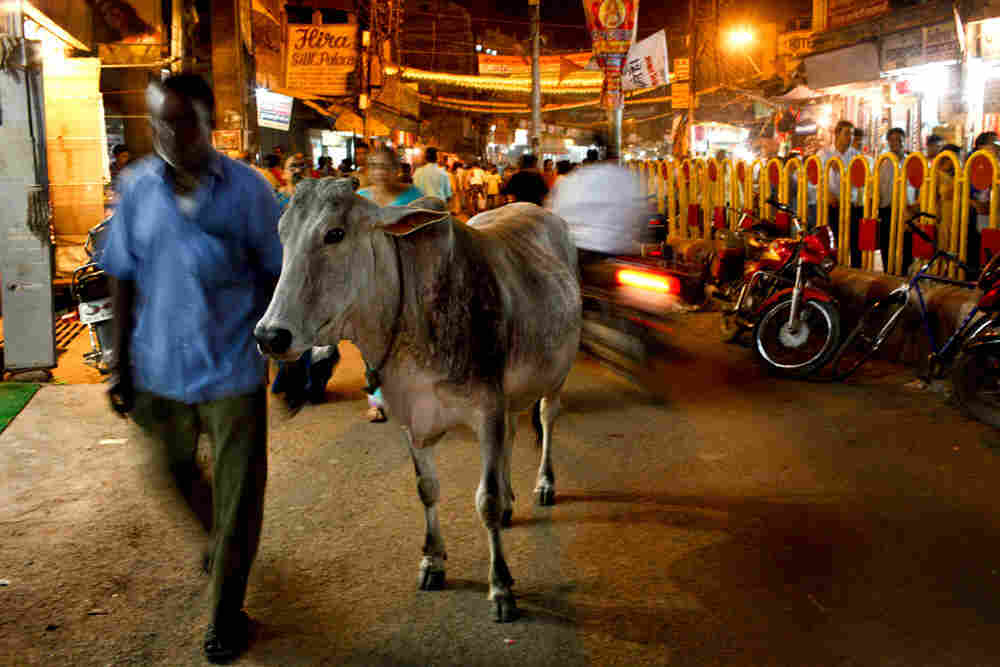 NPR correspondents are taking The Two-Way with them along the historic Grand Trunk Road that stretches from the Bay of Bengal in the east to the Hindu Kush mountains in the west, across the Indian subcontinent. As they prepare an upcoming Morning Edition series about life along the route, they've been telling us about what they're seeing and the people they've met. Click here to see all their posts.
Today, NPR's Philip Reeves talks to us — literally — as the car he's in takes a detour off the Grand Trunk for a visit to the city of Varanasi. It immediately gets caught in a snarl of traffic.
In between the "blasting of the horns" and the sounds of the city, Philip marvels at "how even-tempered everybody is. ... Had this kind of crazy tangle of different vehicles taken place in many parts of the world there'd be a brawl now. ...
"But here, they're used to it."
A favorite, for me, part of Philip's commentary: When he sees "a very thin man, with a very fat stick, trying to direct the traffic — which is the definition of optimism."
Here is his audio blog: