Wall Street Journal Local Section Lands With Zazi Scoop & Rampaging Rats
The "gloves are off" in New York City, NPR's David Folkenflik says, as The Wall Street Journal today unveils its new "Greater New York" local section that brings politics, sports, real estate, crime and culture to the newspaper's pages in a direct shot at The New York Times' long dominance within the five boroughs. David reported on the media war on Morning Edition and for the NPR newscast: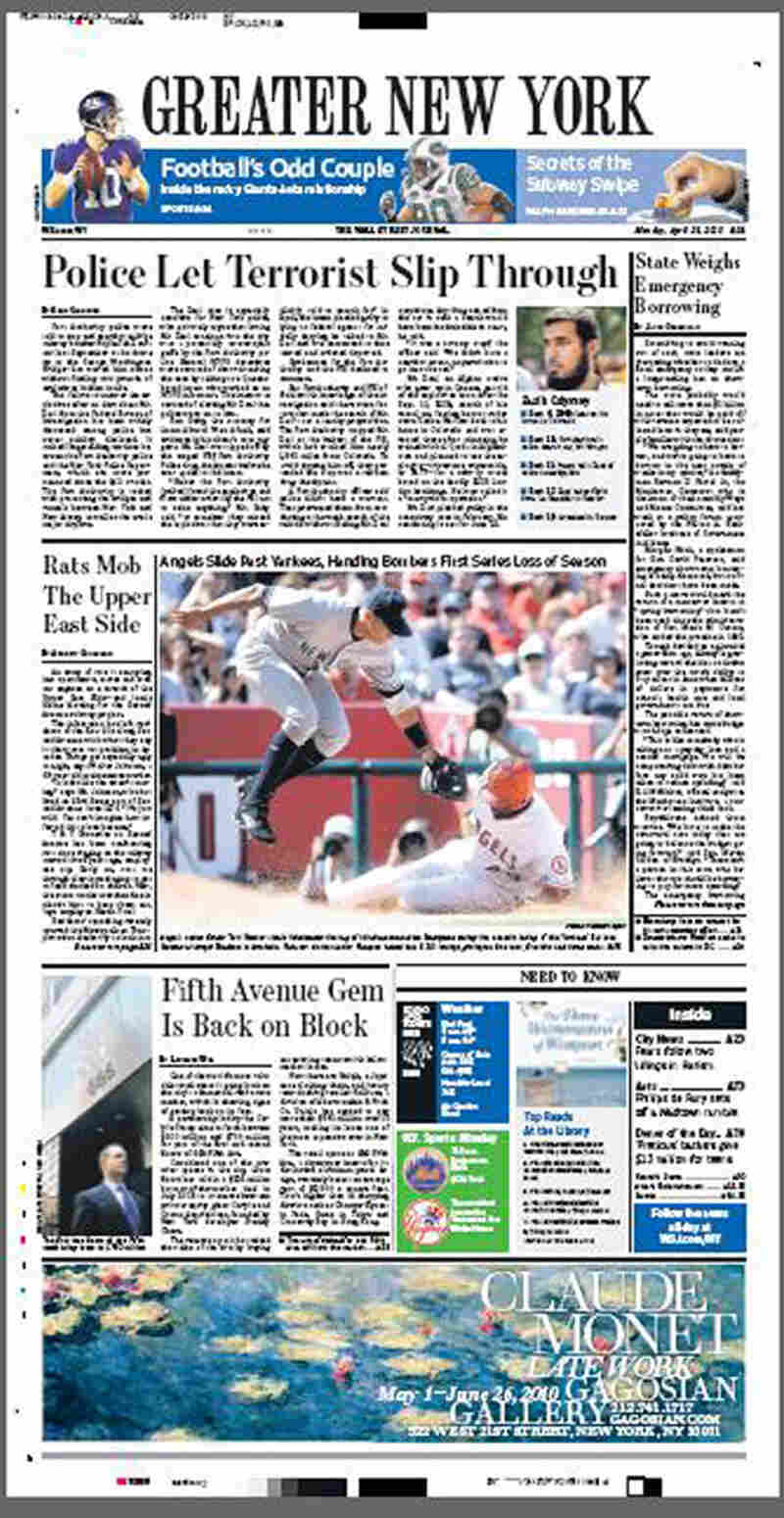 The Journal's new venture landed today with a couple provocative stories.
— In "Police Let Terrorist Slip Through," it writes that "Port Authority police were told to stop and search would-be subway bomber Najibullah Zazi's car last September as he drove up to the George Washington Bridge — but waved him across without finding two pounds of explosives hidden inside." The piece goes on to say, though, that the reason the explosives weren't found may have been because Port Authority officers didn't have a search warrant — and that they might not have wanted to tip him off that he was being tracked, so they didn't conduct a full-scale search.
— Then there's the story headlined "Rats Mob The Upper East Side." It says that "an army of rats is scurrying into apartments, stores and even car engines on a stretch of the Upper East Side—and locals blame blasting for the Second Avenue subway project."