Disgraced Governor Eliot Spitzer To Co-Host CNN Show With Kathleen Parker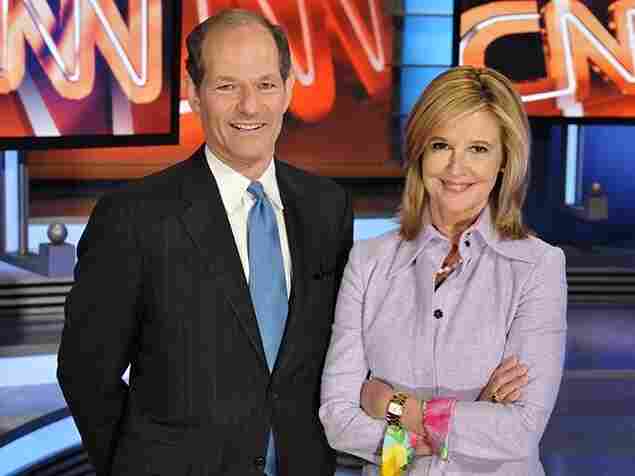 CNN has named two new hosts to take over its 8 p.m. slot on weeknights: disgraced former New York Gov. Eliot Spitzer and syndicated columnist Kathleen Parker.
The show's premise sounds like an echo of the touchstone ideological debate program Crossfire, which was banished just a few years ago by Jonathan Klein, the president of CNN's American network.
Parker is a conservative who won this year's Pulitzer Prize for commentary. Spitzer was a crusading Democratic state attorney general who became a bare-knuckled political brawler during his brief stint as governor.
Klein now promises viewers what he calls "a lively round up of all the best ideas" — an implied contrast to the primetime conservatism of Fox News and liberalism of MSNBC.
The pair replaces Campbell Brown who received a release from her contract with the cable channel, saying her non-ideological program simply could not compete with such bursting (and ideological) figures as Bill O'Reilly on Fox News; Keith Olbermann on MSNBC; and victim's rights advocate Nancy Grace on HLN, CNN's sister channel.
Interestingly, the announcement by CNN omitted all reference to the episode that gave Spitzer national infamy: his resignation as governor amid the disclosure he had been a client of a tony prostitution ring.