Liane Hansen talks with Las Vegas Mayor Oscar Goodman
Vegas Mayor Optimistic; Vegas Cop A Hard-Hitting Dance Man
Vegas Mayor Optimistic; Vegas Cop A Hard-Hitting Dance Man
Las Vegas Mayor Oscar Goodman sure seems to be a tireless pitchman for his town. He's fired back when it's been suggested (by President Obama, no less) that corporations shouldn't spent money to send executives to Vegas. He's gone on The Colbert Report to trade one-liners with Stephen (and get in some more plugs for Sin City; "the greatest city in the universe .. an adult playground," Goodman said).
Weekend Edition Sunday this week will be taking a long look at Las Vegas, including the serious economic problems it's been having in recent years. Goodman makes the case to host Liane Hansen that while gambling has been very, very good to Vegas, the key to its future will be diversification — particularly into industries such as "medical tourism," which focuses on bringing state-of-the-art health care facilities to the city in the hope that folks will want to travel there to take advantage of them.
Here's a bit of their conversation:
Liane Hansen talks with Las Vegas Mayor Oscar Goodman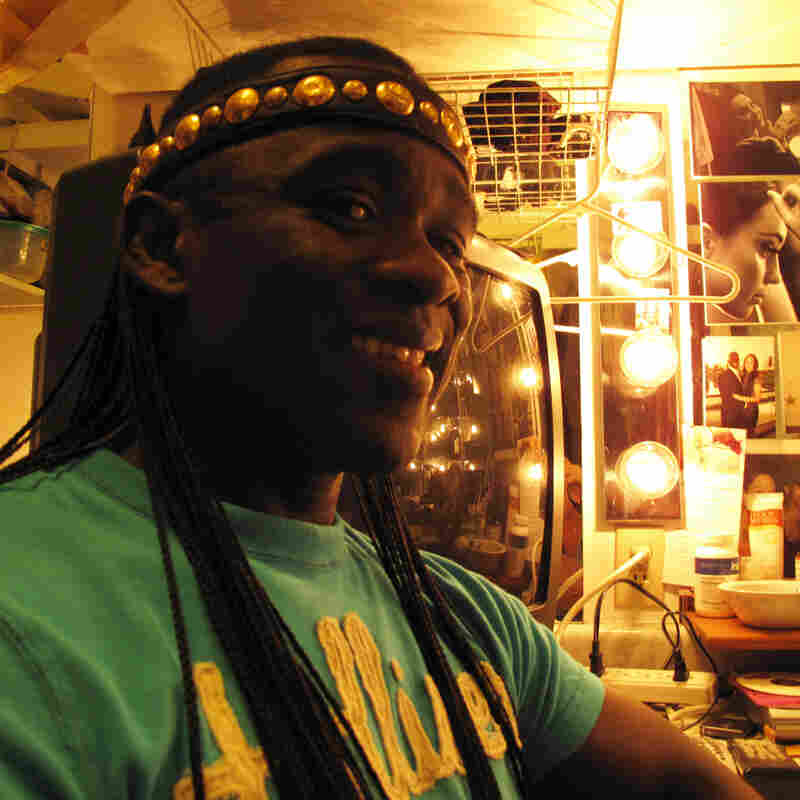 Also on the show, there will be a piece about "Hitman" Anthony Brown. By day, he's a Las Vegas police officer who frequently trains others on "defensive tactics." By night, he's the principal male dancer in the Jubilee! show at Bally's Las Vegas. The show's been going 30 years, making it one of the longest-running showgirl productions on the Strip.
Hitman says "it's just natural to me" to live his seemingly split life. Here's some of his conversation with Liane, followed by the sound of what it's like when he's training other officers:
Liane Hansen talks with "Hitman" Anthony Brown