Boehner Will Be Next Speaker, Pelosi Remains House Democrats' Leader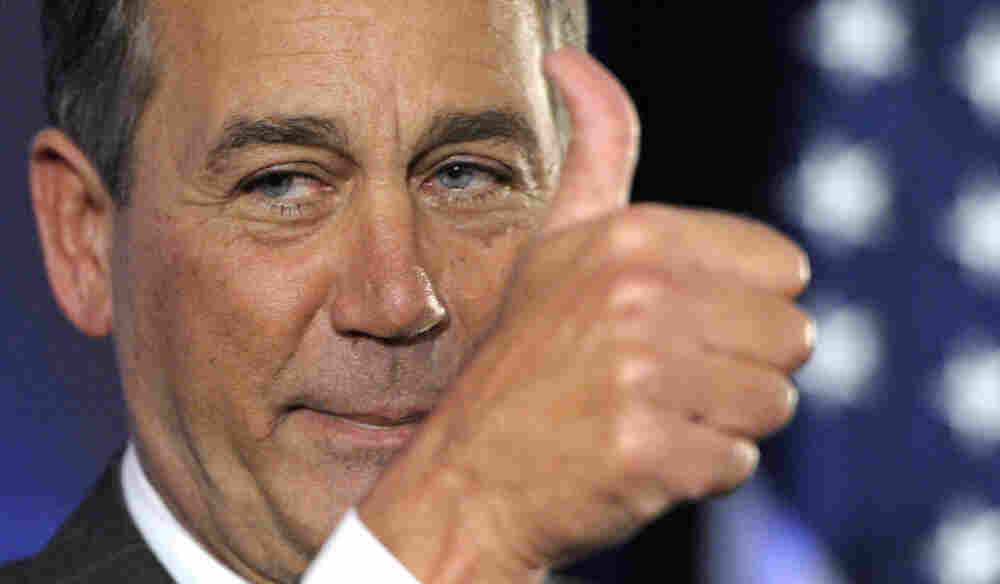 NPR's Don Gonyea reports that in a unanimous vote, Republicans have elected Ohio Rep. John Boehner to become the next speaker of the House of Representatives.
And in a much more controversial vote, House Democrats have re-elected Nancy Pelosi as their leader for the next Congress. That vote ended at 150-43. The AP reports:
The close-door vote Wednesday will let the California congresswoman shift from House speaker to minority leader in January, despite concerns by some Democrats that the party needs new leadership after suffering huge midterm election losses.

Pelosi has refused to take the blame and pinned party's losses on stubbornly high unemployment. Democrats also quelled a power struggle between lieutenants Steny Hoyer of Maryland and James

Clyburn of South Carolina, who vied to be Pelosi's second-in-command. Hoyer was poised to be the Democrats' vote-counting whip, and Clyburn will serve in a newly created position as the House's No. 3 Democrat.
Gonyea also reports that the GOP has elected Eric Cantor as majority leader.
For more head over to our It's All Politics blog.