9-Year-Old Boy Sells Toys, Bracelet To Help Out Giffords
Here's a story that brings some hope to world: Isaac Saldana, a 9-year-old boy, was so touched by Gabrielle Giffords shooting that he wanted to do something to help out. Local Tucson station KVOA reports that Saldana put some of his toys for sale at school and collected $2.85.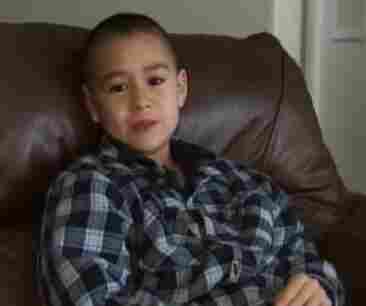 In an interview, Giffords' husband, the astronaut Mark Kelley said they received a get-well card with an envelope and inside was what Kelley described as the kid's "lunch money."
The Huffington Post reports that Saldana sold a couple of toys and a bracelet his "father had brought him after one his deployments as a U.S. Marine."
The Post adds that Saldana's mom had no idea what he was doing:
"I didn't even know what was going on," she told HuffPost. "I received an email from his teacher saying she just wanted to give me a heads-up that she caught him in class selling toys, so she took his backpack away later that day. I asked him what was going on and he told me the reason he was doing it was that he was trying to raise money to send to Gabrielle."

Aracely Saldana, 30, said that when she learned her son had raised the money and mailed it to Giffords without her knowing, she was so touched that she teared up.
You can watch the boy talk about what he did in the video from KVOA below: