Blagojevich To Jurors: 'I'm Here Today To Tell You The Truth'
Whatever you think of him, you have to give former Illinois Gov. Rod Blagojevich credit for knowing how to make an entrance.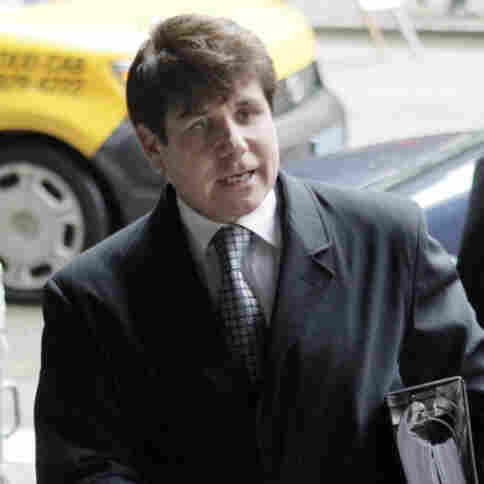 As he took the stand at his corruption retrial today in Chicago, The Associated Press, Chicago Tribune and other outlets report, the Democrat said:
"I'm Rod Blagojevich, I used to be governor. I'm here to tell you the truth."
Blagojevich, as you probably recall, has been accused of trying to shop around the U.S. Senate seat that opened when President Obama moved into the White House. His first trial ended last year with jurors hung on 22 of the 23 counts.