Chelsea Clinton Gets Married, Rhinebeck New York Goes A Little Crazy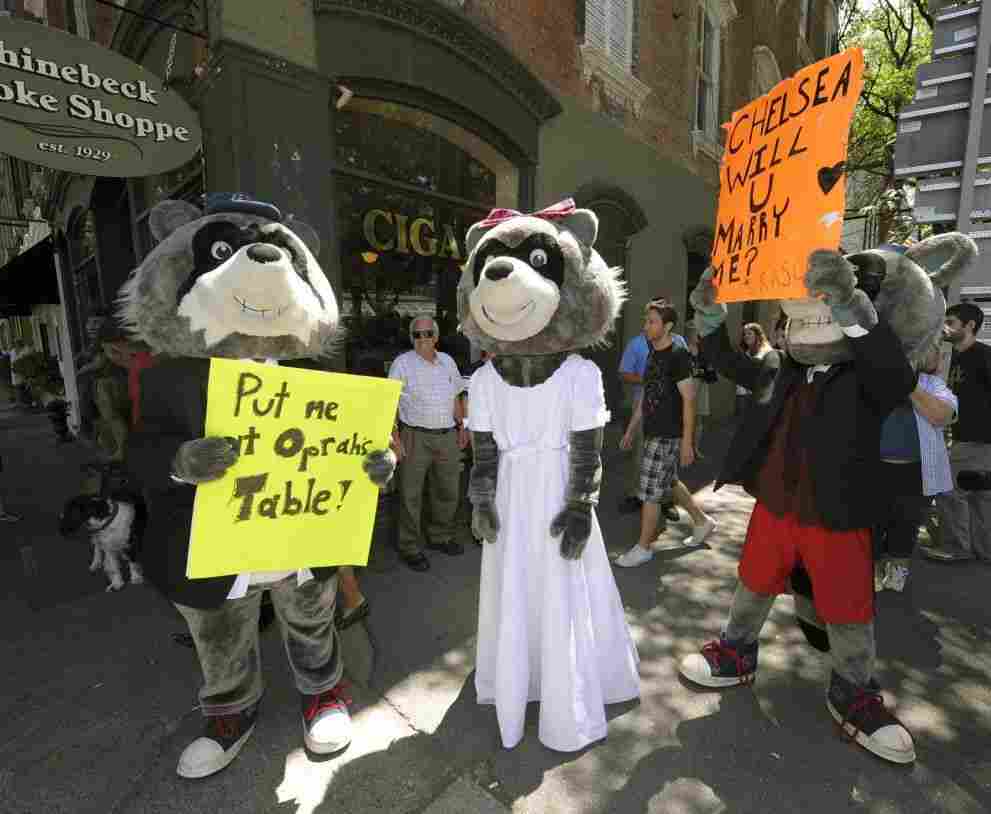 By all accounts the wedding of Chelsea Clinton sent the town of Rhinebeck, NY into a bit of a frenzy this weekend. From the New York Times:
Teenage boys chased after former Secretary of State Madeleine Albright, seeking autographs. Young women passed out slices of pizza with "I do" written in pepperoni.
If you're reading this and you happen to be one of the teenage boys who chased Madeleine Albright down the street like she was Justin Bieber on a Segway Scooter, please get in touch. We'd really like to meet you.